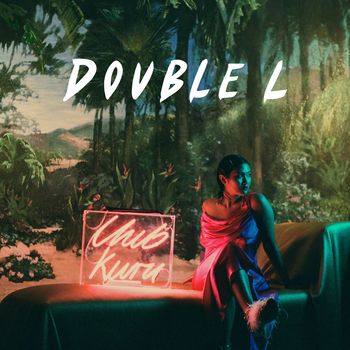 Club Kuru - Double L
Club Kuru are a British five-piece psych-rock band, fronted by Laurie Erskine. They released their debut EP 'Waiting At The Corner' earlier this year to widespread acclaim, which saw them secure notable support from BBC 6Music, Radio 1 and endorsement for the video from Nowness, Dazed and It's Nice That. With more material ready to showcase, they've today shared a brand new track; the retro, psychedelic 'Double L'.

In this new track Club Kuru return to their jazz influences, with dark lyrical undertones executed amidst laid back vocals and funky bass. Erskine reveals, "this song is about excusing yourself of responsibility and about asking how much you can accept things the way they are". 'Double L' premiered via The Line of Best Fit, who refer to the track as "a funked-up helping of wonderfully gooey psychedelic pop".
Beginning as Erskine's solo project, the current incarnation of Club Kuru developed through the process of him searching for his sound; one which truly incorporated his influences and character. Joining forces with Graham Godfrey (co-producer and drummer) and close friends Fergus Ireland (bass), Laurence Hammerton (guitar) and Jess Berry (vocals), in 2016 the group built their own studio in north east London and began their journey as a DIY songwriting and production tour de force. Collectively, the band cite influences from modern day artists such as Mac DeMarco, Tame Impala and Connan Mockasin, to classic greats including Shuggie Otis, Vangelis, Herbie Hancock and Quincy Jones.

The accompanying artwork features half Japanese, half English model Erika Bowes, who was profiled in Dazed 100 and is a favourite at publications such as i-D, Vogue, Hunger and High Snobiety.

Club Kuru will headline London's Sebright Arms on 7th September – tickets are available here. Stay tuned for news of more live dates to follow.

Club Kuru is:

Laurie Erskine (vocals/keyboards)
Graham Godrey (drums)
Ferg Ireland (bass)
Jess Berry (backing vocals/synths)
Laurence Hammerton (guitar)
www.clubkuru.com
www.soundcloud.com/clubkuru
www.twitter.com/clubkuru
www.facebook.com/clubkuru