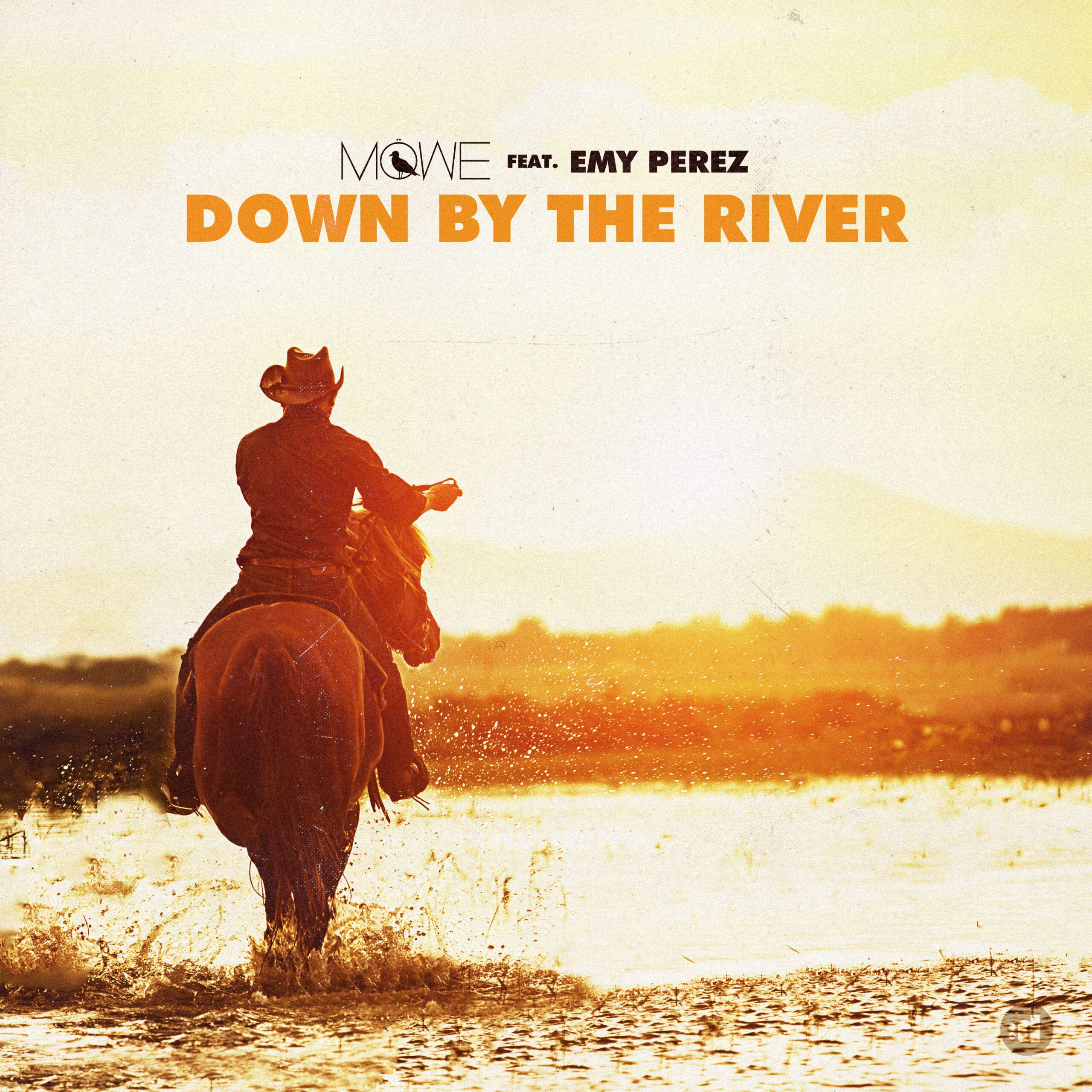 MÖWE (feat. Emy Perez) - Down By The River
Möwe has teamed up with Emy Perez on their incredibly catchy new single 'Down By The River'.
The whistle led hooky intro (that's repeated throughout the track) and incredibly catchy sing-along chorus line don't waste any time in luring you in and taking hold in your mind. Emy's distinct and strong vocal delivers a lyrical content full of a lust for life and lost summer days that all provoke an accessible tropical vibe that's got global smash written all over it.
Austrian deep house & indie pop duo Möwe were recently crowned at the Austrian Amadeus Awards as BEST ELECTRONIC ACT 2018. They have rapidly risen the ranks, stealing music hearts across the globe. Managing to rack up a colossal 100 Million+ streams across multiple platforms, boasting 4 million Spotify listeners across 61 countries, and enticing fans by showing off their phenomenal DJ and Live PA performances at 100,000 crowd strong events such as Pride Vienna, and iconic venues and locations such as Ushuaia Ibiza, Amsterdam Dance Event, Nos Trilhos Sao Paulo, Pacha Germany and BadenFahrt Festival Switzerland to name a few.
They then began developing their own distinct sound and style, bringing tunes like Blauer Tag (2013, 6 Million Streams), Sonnenkind (2014, 12 Million Streams), Birds flying high (2015, 17 Million Streams), and Lovers Friends (2016, 17 Million Streams). Their debut album "Back in the Summer" was released in 2016, which welcomed huge fan and notable DJ support. They have also had tremendous success on many of their single tracks, one of the most notable being Skyline in 2017, which has pulled in 10 Million+ streams and radio play worldwide including on the US tastemakers station Sirius XM. They have stellar taste in labels and have worked in tandem with Universal Music, Atlantic Records, Ministry of Sound, Big Beat, Armada Music, Ultra Music, Spinnin' records and the powerhouse that is disco:wax – One Seven Music worldwide.
GET IT HERE
Follow Möwe: