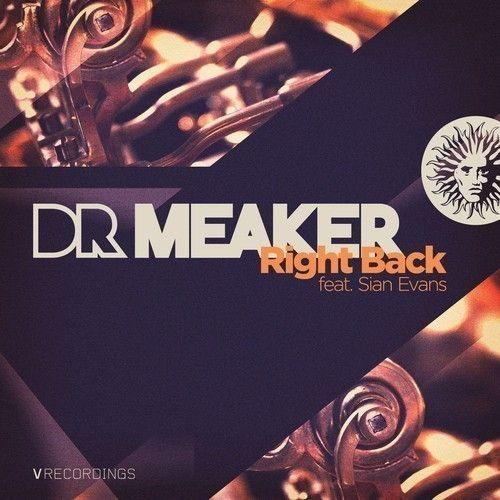 Dr Meaker Ft. Sian Evans – Right Back
One of the most exciting live dance music acts to emerge from the UK in recent years, Bristol's favourite bass collective return accompanied by Sian Evans (DJ Fresh) for their new single 'Right Back'. Splicing dirt with soul, this one promises to soundtrack the summer.

A bonafide underground staple with huge crossover potential, Dr Meaker's 'Right Back' is full of festival energy and shows all the signs of becoming a summer anthem, with its killer brass, vocals and classic funk sample (Dynasty's 'Adventures in the Land of Music' as used by seminal hip hop crew Camp-Lo in the 90s).

Featuring the vocal talents of Sian Evans 'Right Back' comes ready with chart-topping pedigree, as her vocals have already smashed the charts on DJ Fresh's # 1 hit 'Louder'.

Spins and support are already heavy in clubland and on BBC radio, with Grooverider, Hazard, Doc Scott, Ray Keith, Clarky, Sigma, Hazard, Fred V & Grafix, Rudimental, Camo & Crooked, Roni Size, Mistajam, Crissy Criss, Annie Mac, Sarah Jane Crawford, DJ Target, Huw Stephens, Adele Roberts, Phil Taggart and Alice Levine already on board.

Hailing from Bristol, a spiritual home of live drum & bass, Dr Meaker have broken the mould with their unique fusion of sounds earning them fans across the globe. Attracting attention from the legendary selector and V Recordings boss Bryan Gee, it wasn't long before Dr Meaker teamed up with V for two soulful slices of drum and bass – 'Music In The Night' and 'Fighter'.

The1Xtra playlisted 'Music In The Night', 'Fighter' and 'Don't Think Its Love' have collectively picked up over 1.5 million YouTube and Soundcloud plays, with 50 additional radio plays on Radio1, Kiss, Fresh, Unity and Ministry of Sound. The seminal sounds of Bristol form the basis of the newest Bristolian sound system to shake the scene – harking back to the formative years of V Recordings and adding their own euphonious twist.

This follow up for V Recordings promises to eclipse everything that's come before and stamp the Dr Meaker name firmly in the public consciousness.
Dr Meaker live in 2014:
06/06/14 – V Records Single Launch Party – Bristol
07/06/14 – Bournemouth Uni Summer Ball
04/07/14 – Blissfields Festival – Winchester
12/07/14 – Pride Festival – Bristol
19/07/14 – West Fest Festival – London
20/07/14 – Larmer Tree Festival – Salisbury
08/08/14 – Boomtown Festival – Winchester
23/08/14 – V Recordings – (DJ/PA Set) – Brixton
05/09/14 – Outlook Festival (DJ/PA Set) – Croatia