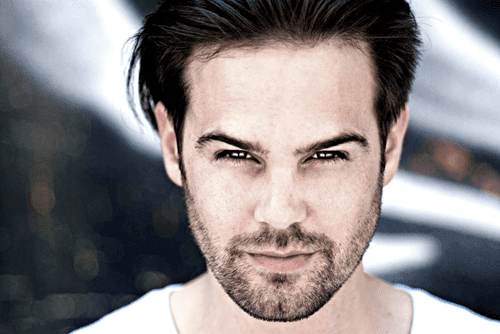 Podcast 050: Sasch
Locked into his studio for years, Sasch honed his skills to perfection and created his real own definition of House Music. He love the emotional sounds and deep-slow groove. An utterly open-minded approach to music and life, with a unique style that combines different musical nuances and melts them into one great colorful experience. Playful rhythms dance around and represent the solid audible proof of his production.
Sasch make music, pure and simple with strong passion for deep analogue-sounding grooves; he stands for genuine and catchy house music, in which deepness meets the brightness of melody in a dense layering of groove and emotion. It is not surprising when you look at his personal life experiences: born in Moscow's suburbs Sasch grew up with '80s Electro-Pop and '90s Dance Music as his childhood soundtrack. He became dedicated to the fascinating world of rhythm early on.
After playing the piano, he discovered that it was indeed verylimiting. This motivated him to search for a more rewarding means of self-expression. As a teenager his obsession turned to the decks. At 16 teen he bought his first set of turntables and started spinning a wide range of house techno and dance at local parties and many different underground ambient of the italian capital. Soon he discovered the joy of composing and experimenting with acoustic and electronic instruments. This became the turning point for the young, headstrong musician and pointed the way in a new direction.
An utterly open-minded approach to music and life, with a unique style that combines different musical nuances and melts them into one great deep-slow music experience. His sound comes deep yet energetic, with strong basslines and loose rhythms keeping the emphasis on the groove. Sasch's distinctive DJ style hints towards an obsessive attitude to crate digging–playing out an impressive blend of rare, old and modern tracks. Though incredibly versatile, the sustained energy in his sets and productions are equally exceptional. His accurate selection promises not only sweaty nights on the floor, but also peace of mind and revelation for the searching soul.
He began his artistic career with a fantastic debut EP "Back and foth", signed with berliner Steyoyoke. After the success of this release, the berliner label discovered that he had a promising young producer, so decided to recruit him in their own ranks. At the same time, his career represents a very personal evolution.
Currently Sasch has two side-projects and now he is preparing new collaborations with some big names of European techno house scene. His new range of records include a sophisticated approach to sound design based on old preset of modular synthesizers and elegant sound bank, with an urge to explore, create and deliver subtle yet challenging electronic music.
Stay tuned for upcoming Releases on some of the most fresh Imprints of the current electronic music scene.