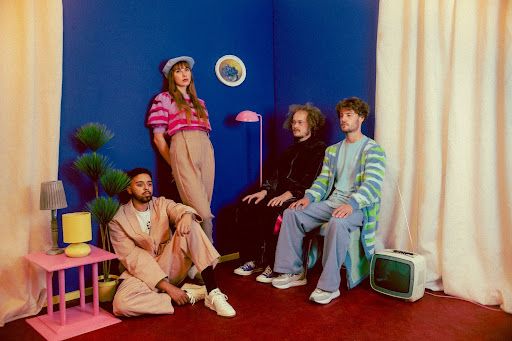 Dragonfruit releases transcendent debut album 'Gears of the Giant Machine'
If you're looking to be surprised and floored by a truly exciting new pop group, then Dragonfruit should be first on your list. This colourful four piece have been making strides since their inception earlier this year, and have wasted no time in releasing their debut album 'Gears of a Giant Machine'; a pure and golden statement from the Netherlands natives..
There are many highlights on what is an album that culminated full of lo-fi, dance pop textures regimented with tasteful beats, groove-laden basslines and catchy songs that will keep you spiralling in a sphere of repetition. 'Digital Princess' is their most up tempo number, and their energy alone will draw you in – alongside the simply stunning vocals and lyricism that comes across so seamlessly and easily. Their craft and sound is already synonymous to their now pretty large following, and deservedly so. If you need a pick me up this weekend, look no further than Dragonfruit.