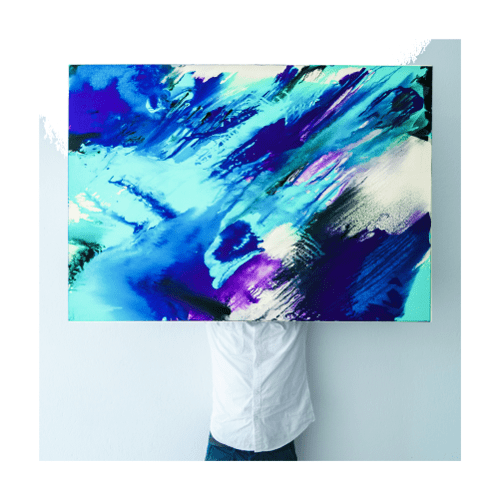 Matiryaloka - Drama Disc
Berlin-based producer Matiryaloka AKA Malte Andrae returns with his debut EP 'Drama Disc', out independently on 20th February, following the release of his latest single 'Compromised'.

Describing his sound a marrying of the darker parts of electronic and pop music, Malte draws on a myriad of influences, combining underground sensibilities with modern mainstream production.

Opening track 'Siren' is the perfect introduction to Andrae's new direction and ever developing sound. Ghostly vocal samples are peppered throughout the sparse slow-burning intro over a restrained yet somewhat menacing bass note. We are introduced to the sultry R&B vocals of Eleanore, who found support from XLR8R and BBC 1xtra's B Traits with her 'Thousand Thoughts' EP. Her performance is reminiscent of Banks as she croons the ominous lyrics "I feel you, I feel your presence, even if you're not here" adding to the already foreboding Flume-esque production.

The only other vocal performance on the EP comes courtesy of rising singer Nashira Cole, whose emotional performance is paired perfectly with the rolling bass and whirring synths on the lead single 'Compromised'. The aptly titled 'Feral' reveals a more aggressive side to Matiryaloka; the peaceful ambience of the preceding 'Shallow Waters' is washed away as the thunderous horns are joined by sinister synths and his trademark choppy percussion rhythms. 'Air' is a fitting way to close the EP, using a bright ringing piano and animated drum patterns to build up to the cinematic climax, before diminishing with one sharp breath into the final bars.

Feeling unfulfilled whilst playing in a number of post-hardcore bands growing up in a small village in Germany, he was eventually drawn to studying music production in Berlin, which led to composing for short films, adverts as well as songwriting for other artists. This experience in composing for films has perhaps lent a hand in forming the EP – not just a random collection of songs; they are all connected by theme where his penchant for storytelling comes to the forefront.

Matiryaloka strives to bend the boundaries of a sometimes static and uninspired scenery, forging experimental and unusual timbres in such a way that it provides people with a wider range of perspective and self consciousness, whilst also bridging the gap between underground and mainstream. Speaking about the reasons behind his creative drive, he says "Everything tries to be black and white, simple and proportioned so that you can swallow it easily. Our perception of reality differs and is enormously diverse, so why does so much art and entertainment try to pull us out of our reality and encourage us to be a sponge of pre-determined influences that we won't question?"

Whilst 'Drama Disc' is an eclectic mix of varying influences, it is put together in a cohesive way that feels both familiar and unfamiliar at the same time. He perfectly takes inspiration from artists such as Burial, Tame Impala and George Maple, and combines them with his background in film, making for a truly unique and stimulating listen.
https://matiryaloka.de
https://instagram.com/matiryaloka
https://facebook.com/Matiryaloka
https://soundcloud.com/matiryaloka
https://matiryaloka.bandcamp.com
https://twitter.com/matiryaloka