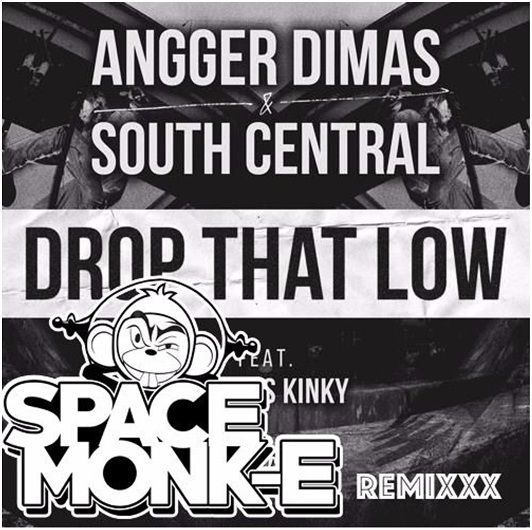 Angger Dimas & South Central - Drop That Low (Space Monk-E Remix)
Over the years, Space Monk-E has established himself as one of the fastest rising stars within the east coast scene, thanks to his 'booty movin' productions such as 'Static', 'Burn', 'E Everybody', 'Snake Charmer' and 'The Come Up'. With styles ranging from Hard Electro to booty-shaking bass, he has the energy and raw talent that many other DJs can only dream of having, pleasing crowds wherever he spins, on his mission to international stardom.
Armed with his latest weapon, the highly sought-after DJ has been performing all around the North American continent, holding down residencies at some of NYC's legendary venues including: Limelight, Tunnel and Original EXIT, supporting international stars such as: TJR, DJ Funk, Frankie Bones, Bad Boy Bill and Rob Gee.
Space Monk-E's latest production is a remix of Angger Dimas and South Central's heavy collaboration 'Drop That Low'. Bursting with huge Electro driven beats, a deep bass-line, razor synths and excellent vocal work, Space Monk-E's Electro take on 'Drop That Low' is sure to be a hit at festivals and clubs around the world; sending party goers into a state of chaos, making this highly energetic thriller a must for any DJ's upcoming performances.
As a gift to his fans to show his gratitude for all their support over the years, Space Monk-E has released his 'Drop That Low' remix as a free download. With many more impressive records lined up for release via his very own imprint Smooth Villain Records, you can expect to hear a lot of noise coming form his camp in the upcoming months, whilst rapidly climbing through the ranks of the Dance music ladder.
Available For Download
https://wavo.me/dimmakrecs/drop-that-low-remix-competition/space_monk_e_drop_that_low_fresh_as_f_remake__16550873863210000
Space Monk-E Online
https://www.facebook.com/djspacemonke
https://twitter.com/PJSpaceMonkE
https://soundcloud.com/space-monk-e