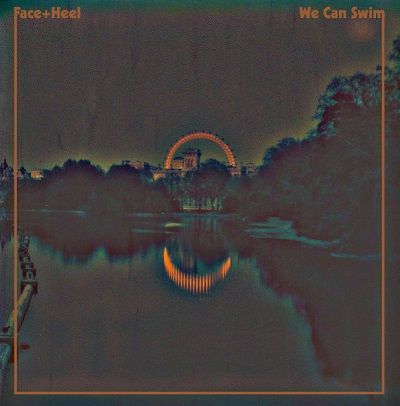 Face+Heel - We Can Swim
Having just given us a taste of their forthcoming debut album, 'Our Prince's Quarry', by unveiling the title opener 'Pier Video', Welsh duo Face + Heel keep teasing their first full length effort with a new single, 'We Can Swim'.

Due for release on 4th April via their brand new label Dekalog OmniWare through Believe Digital, the single explores one of the major themes of the album: the tragic story of the village of Dryweryn's flooding to make a reservoir for Liverpool in the 1960s. Reminiscent of OK Go meets Fat Segal, 'We Can Swim' is a magical realism themed love song set in the doomed village "about two lovers; one who decides to stay, living underwater…and the other who decides to leave".

The synth-infused track features Luke Taylor and Sinead McMillan's trademark angular-guitar, punching drum-fuelled sound. Creating a bridge between electro-pop, dance and art-rock, Sinead's warming voice takes the lead, joined by Luke's harmonised supporting vocals to build up to a catchy and powerful chorus.

The single is accompanied by an exclusive B-Side, 'School In Summer', an R&B-tinged slow jam in which the duo's hazy harmonies are layered with summery guitar riffs, shimmering keys and gentle pounding beats inspired by both Loudon Wainwright III's lyrics and by 'The Three Daughters', the character-driven graphic novel from the co-creator of 'Love and Rockets'; Gilbert Hernandez.

An atmospheric remix by fellow Welsh producer Jauge, who has previously remixed Pitchfork-approved duo Bodhi on Shadow Child's Food Music and released on the likes of MTA Records, concludes the single package.
Having garnered past support from a host of platforms including Pigeons and Planes, The 405, Dummy, The Line of Best Fit, Notion and Crack Magazine, Face + Heel have taken their unique blend of sound to the next level with 'We Can Swim'. With their latest single 'Pier Video' supported by international fashion-focused C-Heads Magazine and US-based publications such as Indie Shuffle and Earmilk, they only look set to further their position as one of Wales' most talented exports.