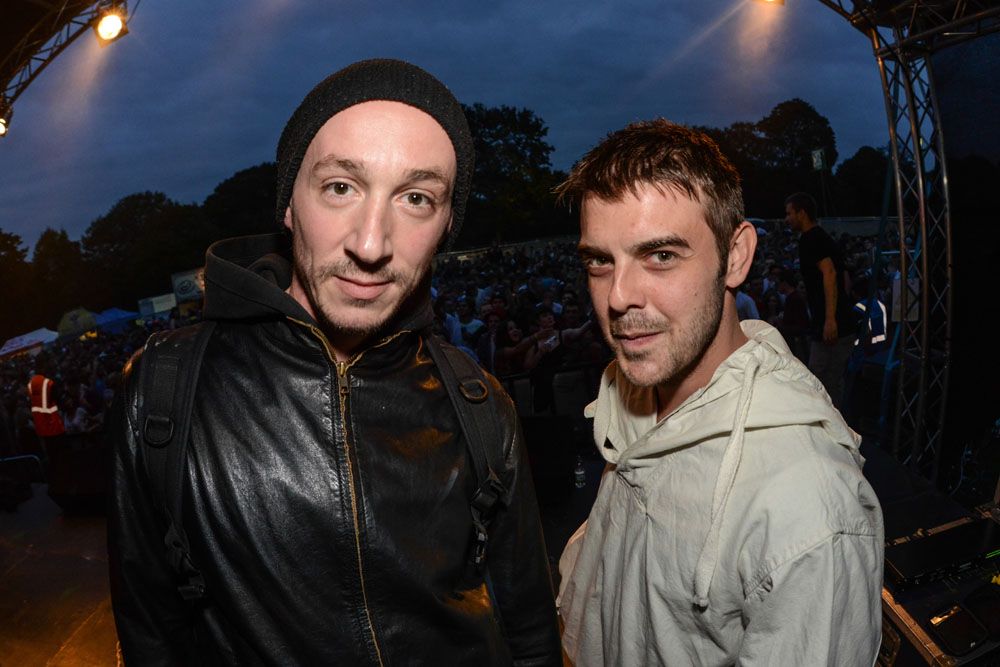 Drum & Bass Arena 19 Years
Featuring Alix Perez, A.M.C, Bad Company UK, Blu Mar Ten, Culture Shock, Dub Motion, Foreign Concept, Frankee, Hybrid Minds, Insideinfo, Kasra, LSB, Nu:Tone, Rene LaVice, Techimatic, Total Science, T-Phonic, Rockwell. Hosted by :SP:MC, MC GQ & Stapleton.
Drum&BassArena are celebrating their 19th year in the game with a colossal DJ role call of old and new friends from the world of drum & bass. The Drum&BassArena 19 Years event takes place at London's Heaven nightclub on the Sunday 24th of May.

The full line-up showcasing the forward-thinkers of the scene has now been announced and it's a perfect combination of d&b luminaries and fresh-faced talent. Joining the already massive bill are Bad Company UK, Technimatic, Rockwell, LSB, Hybrid Minds, Kasra, MC GQ and many more.
As long-standing guardians of the scene and its premier curators, Drum&BassArena have invited a selection of world-class artists spanning a wide-spectrum of d&b to help celebrate this auspicious occasion. Scene legends already confirmed for this event are Alix Perez, A.M.C, Blu Mar Ten, Culture Shock, Dub Motion, Frankie, Foreign Concept, Insideinfo, Nu:Tone, Rene LaVice, Total Science, T-Phonic will be hosted by :SP:MC and MCGQ & Stapleton.

Want a chance to DJ at the 19-year celebration at Heaven on the 24th of May? Think you've got what it takes?
The overall winner will be awarded a 60-minute DJ set at 'Drum&BassArena 19 Years'. The winner and 3 friends will receive the big DJ treatment including drinks rider, backstage access and Drum&BassArena merchandise. Five runners up will win a copy of the Drum&BassArena 2015 album signed by the artists performing on the night.
HOW TO ENTER
– Upload a mix of no more than 30 minutes to Mixcloud
– Title your mix: 'Drum&BassArena 19 Years DJ Comp'
– Tag the mix: 'Drum&BassArena DJ Competition' If you fail to tag the mix correctly, your entry may be missed.
– Include an accurate track-list
– Use the cover art provided here (save the square image).
JUDGING
Entrants will be judged on factors including (but not limited to) number of plays, favourites, positive feedback, originality, music selection, and technical ability.
The final decision will be made by Drum&BassArena judges on Thursday 14th May 2015.
Drum&BassArena 19th Birthday at Heaven presents 19 DJs, it's a perfect snapshot of drum & bass history.
Drum&BassArena 2015 3CD and download is available to buy now at http://shop.breakbeat.co.uk