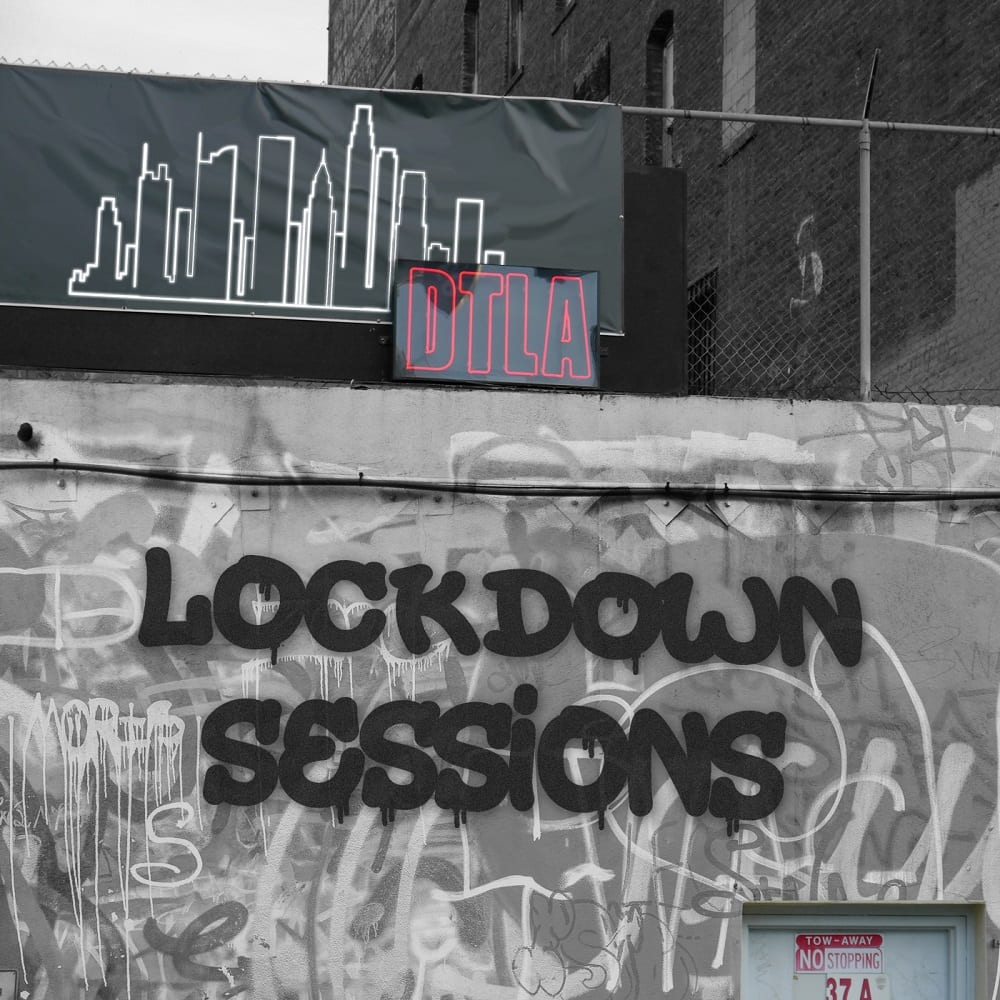 DTLA launches Deep Tech Lockdown Sessions Vol.1
LA's leading underground house imprint, Deep Tech Los Angeles (DTLA) has devised a new concept for its latest compilation titled 'Deep Tech Lockdown Sessions Vol.1' where an exciting selection of red hot artists serve up fresh music made during lockdown.
Out now, this cutting edge release comes in place of the label's usual seasonal selection of tracks tipped for big things in Ibiza. It features hotly tipped label debutants Tone Troy, Hukso, JollyJ, Kristone and Shayne Fontaine, label veteran CHESSER as well as label founder Redux Saints aka Jason Trevor Miller.
Fresh from the studio and playing back like a lesson in contemporary, state-of-the-art sound, this six-track compilation sees DTLA continue in its mission to bring credible tech house to the masses. It's no wonder it's already picked up notable tastemaker support from the likes of Gorgon City, DJ Chus, KC Lights, Piem, David Guetta, Codes, Joachim Garraud, Pete Tong, Nic Fanciulli, Chris Lake and Danny Tenaglia.
Tone Troy, Husko, Kristone, Shayne, CHESSER and Redux Saints all came through the famed Toolroom Academy learning top level skills in production and creativity as well as cutting-edge Masterclass techniques. All have learned to shape their raw abilities into something special as they on this corker of a release.
Deep Tech Los Angeles is right at the vanguard of the underground house scene both locally and internationally and is known for unearthing emerging talent all over the world. Careful and coherent A&R from boss Jason Trevor Miller has made it so, and this new selection shows he has his finger still very much on the pulse.  Stream / buy Deep Tech Lockdown Sessions Vol.1 across all platforms: https://hypeddit.com/link/9jw5eg.
Tracklist
1. Redux Saints – Stay Home
2. CHESSER, Tone Troy – Let It Move Ya
3. Husko – Just Hope
4. JollyJ – Stalker
5. Kristone – Work It
6. Shayne Fontaine – Save Me
Connect with Redux Saints
Facebook / Instagram / Twitter / Soundcloud
Deep Tech Los Angeles
Facebook / Instagram / Twitter / Soundcloud 
CHESSER
Facebook / Instagram / Twitter / Soundcloud 
Tone Troy
Facebook / Instagram / Twitter
Husko
Facebook / Instagram / Soundcloud 
JollyJ
Facebook / Instagram / Twitter
Kristone
Facebook / Instagram / Twitter / Soundcloud 
Shayne Fontaine
Facebook / Instagram / Twitter / Soundcloud