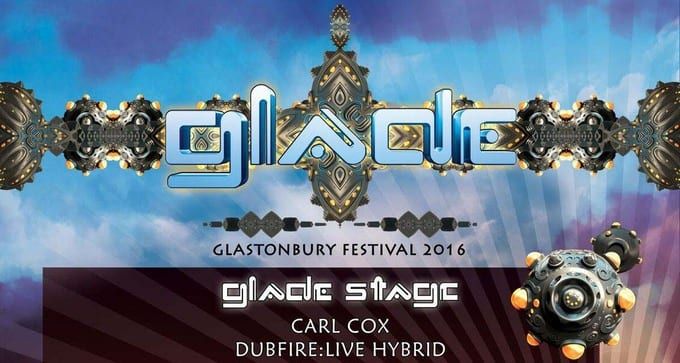 dubfire:liveHYBRID show coming to Glastonbury
Dubfire's critically acclaimed live project dubfire:liveHYBRID will be touching down at Glastonbury taking over the Glade Stage on Sunday 26th June.
The Glade started as a sound system in the wooded glade area at Glasto between the Other Stage and the Avalon folk fields in the late '90s. The area — and the acts that played amongst the trees — became so popular that it was spun out into its own festival in 2004, growing each year and running right up until 2012.
Now with its own field in the same part of the vast Glasto site, there's a wealth acts playing The Glade, which is perhaps the most diverse dance area at Glasto.
Glastonbury really is one hell of a place to party and experience some of the world's best electronic music acts and the dubfire:liveHYBRID will be the icing on the cake.
Never satisfied with the status quo, Dubfire spent two years crafting a live show; his HYBRID concept has been wowing audiences since its soft launch debut at the Amsterdam Dance Event in 2014. Described by Thump as, "unlike anything we had previously seen or heard before anywhere," HYBRID reinvents the concert experience by seamlessly weaving together elements of 2D and 3D animation with live audio and lighting to explore the intersection of science and technology – of man and machine – and their resulting evolution and inevitable fusion. After touring 12 different countries in 2015, and receiving rave reviews at Coachella, the critically acclaimed show will touch down at more of the biggest events across the globe.
Says Dubfire: "I'd always intended for my music to be performed live, supported by the latest advancements in music, stage design, lighting and sound technology. It took me years to build up a body of work that I'm proud to stand behind and find the team to create the HYBRID show. It's been an incredibly inspiring ride and I'm tremendously excited to finally bring the show to the fans who continue to support me and my sound"