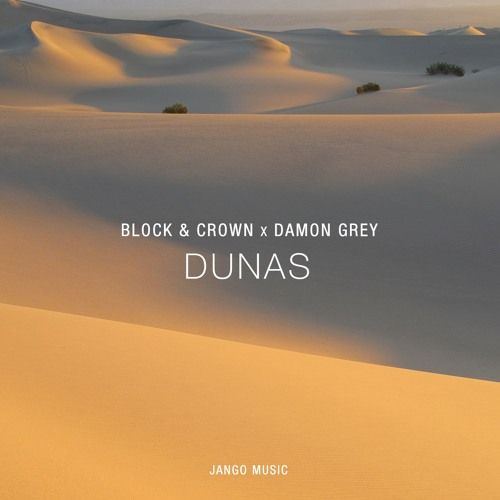 Block & Crown, Damon Grey - Dunas
Block & Crown are back! And they've teamed up with Jango's very own Damon Grey for this huge, funky release titled 'Dunas'. The trio have combined their groovy Tech House talents to create a powerful rhythmic pluck like bassline, which is sure to run through your veins. Blended together with clanging percussion and heavy kicks, 'Dunas' is perfect for the beach parties this summer – the perfect end to a terrific summer season in house music and for these three artists!
Block & Crown's career keeps accelerating at a fast pace, and it comes as no surprise. With a huge back catalogue of original tracks and remixes on respected labels such as Hed Kandi, Spinnin' and Cr2 Records, they have quickly become one of House music's most exciting and emerging talents. Label boss Damon Grey has managed to find a spot for them to return to Jango Music and release this banger on the French imprint, as well as adding his unique sound to the record! Block & Crown combine their Disco routes with Grey's Jazzy House vibes to create a heavy Tech House tune, which oozes vast amounts of groove, sure to satisfy your summer playlist! Stay tuned for more music from both Block & Crown and Damon Grey.
Block & Crown Online
https://www.facebook.com/pg/BlockandCrownOfficial
https://twitter.com/blockandcrown
https://soundcloud.com/blockcrown
Damon Grey Online
https://www.facebook.com/djdamongrey
https://twitter.com/D_Grey_Official
https://soundcloud.com/damongrey
Jango Music Online
http://www.jango-music.com
https://www.facebook.com/jangomusiclabel

https://twitter.com/jangoofficial

https://soundcloud.com/lucasreyes