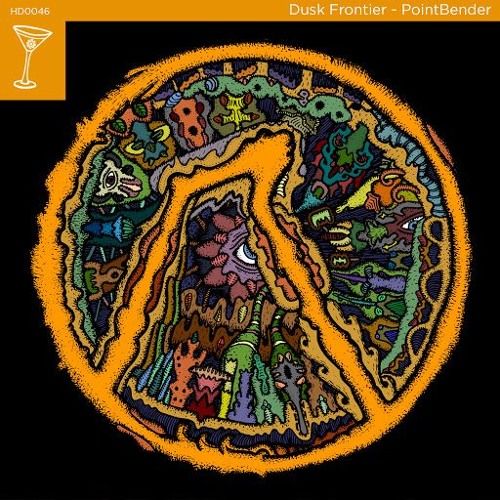 PointBender - Dusk Frontier
Harmonious Discord label boss and abstract artist PointBender returns with Dusk Frontier, his third and most expressly creative full-length album yet. PointBender is the moniker of Sean Anderson, an independent artist living in Austin, Texas, who has been putting out back-pocket releases for over fifteen years on imprints like Guidance, Thoughtless, Blaq, and his own imprint. Dusk Frontier is one-and-a-half years in the making and features collaborations from Toronto-based vocalist and Lal frontwoman Rosina Kazi, Texas-based dub artist Vegenaut, and techno artist Matthew Thompson. Sean took a new approach to constructing this album, focusing on recording single takes of audio directly and limiting himself to outboard gear with minimal computer intervention. In addition, the album features a multitude of live instrumentation with recordings of guitar, bass, drums, and clarinet alongside some personal field recordings. Dusk Frontier embodies a new outlook and direction for PointBender as an artist and is a taste of the future of the project.
Among the highlights is the title track which is a mixture of deep moods and cinematic overtures supported by driving percussion. Rosina Kazi provides a wide range of vocal phrases and complex harmonies over a field of growing synthesizer interplay. For "Brain Mud", Sean teams up with Vegenaut, a cross-genre artist with a flair for off-kilter glitchy dub works. Together they create a messy slow burn with smooth bass and a competing mixture of leads and synth sketches. There's also "Dub Creature", a canonical example of PointBender's signature cinematic sound. Tightly controlled dub chords build into a druggy midnight bouncer with bass slides and plenty of dark arpeggios. The album closes with "Three Complications", an '80s-inspired piece that toes the line between indie-dance and a proper Balearic house song. There's much more to dig into here … each selection has its unique lens and language. Dusk Frontier is a thoughtful narrative on the boundaries of electronic music and how to push past cemented dance floor formulas.
Label and Artist Links:
www.hdrecordings.com
www.pointbender.com