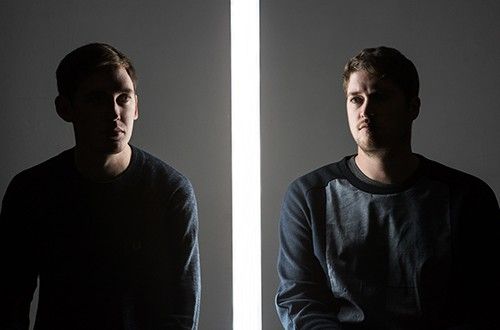 Dusky Announced As Special Guest for FABRICLIVE on 22/11
It's not typical for an eclectic production duo – one that has only really emerged out of the scene over the past few years – to remain at the very crest of an audio-logical wave, but that's exactly what London-based duo, Dusky have done since they first appeared. From their infamous underground anthem 'Flo Jam' to their latest drop 'Careless', Dusky are a name synonymous with the highest quality house and techno circuit. It could be their refreshing take on today's uncompromising dance movement or it might just be their impeccable ability to blend influences from across the electronic spectrum and beyond in their own unique, inimitable way. Either way, Dusky are having devastating effects on party goers and underground tastemakers and armed with a plethora of deep, addictive grooves, seductive textures and techno-laced persuasions, Dusky head to our infamous Room One for a night not to be missed.
"Having lived in London all our lives, fabric was such a crucial part of our formative raving and clubbing experiences. We've got so many good memories from nights out there, especially hearing Ed Rush & Optical and Bad Company play during our drum & bass days! It's a proper dance music institution and we can't wait to make our debut there." – Dusky
They'll be joining the ever-prolific, Huxley, who, having received critical acclaim for his flawless house anthems, is sure becoming a major player in the midst of underground tastemakers. Also out in force will be the illustrious Paul Woolford. Possessing the ability to span across the BPM range, from deep house to bass-laced, melodic jungle, Woolford knows how to summon the crowd, effortlessly facilitating and commanding a dance-floor. Renowned for his savvy and infectious club cuts, Aery Metals boss and Hotflush cohort South London Ordnance will also appear.
Rinse FM's mastermind of purposeful percussion, Roska, returns to present another of his handpicked selections in Room Two and the funky titan is bringing a legion of musical masterminds with him. Legendary UKG selector and the FABRICLIVE CD series' most recent edition, DJ EZ, stars alongside the hotly tipped Dismantle and breakout Numbers signee, Sophie. Black Butters's Woz, Maison Sky and Roska's audacious host, Jamie George will also perform.
Booming DJ outfit, Greenmoney takes control of Room Three, inviting down a phonic powerhouse of rising talent. Greenmoney joins Funkystepz, Walter Ego, Queenie and Boxwork alongside MC NG.
FABRICLIVE – FRIDAY 22 NOVEMBER
tickets: www.fabriclondon.com
doors: 10pm-6am.
price: £13 early bird tickets SOLD OUT / £15-£18 advance / £19 door / £13 student and fabricfirst / £10 after 3am
ROOM ONE:
Dusky, Huxley, Paul Woolford, South London Ordnance
ROOM TWO:
ROSKA PRESENTS…
Roska, EZ, Dismantle, Sophie, Woz, Maison Sky, Jamie George
ROOM THREE:
GREENMONEY…
Funkystepz, Walter Ego, Greenmoney, Queenie, Boxwork
MCs: MG