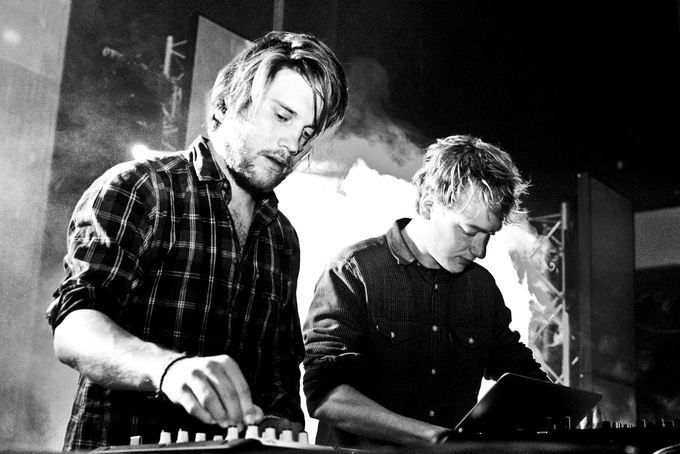 Dutch Acts at Reeperbahn Festival 2015
The Dutch Impact showcase will return to Reeperbahn Festival in Hamburg, bringing you the best in up and coming artists from the Lowlands.
Taking place at Molotow Musikclub on Thursday 24th September, this years Dutch Impact showcase will feature live performances from; Bazzookas, Bombay, Ganz, Half Way Station, My Baby, Pauw, The Womb, Tim Vantol, Weval, Woot.
The event includes an outside area where there will be BBQ food and drinks for delegates, press and artists with opportunities to network with key players from the Dutch Music Industry as well as artist and their managers.
Dutch Impact Showcase Running Order:
12:00 Doors
12:30 – 13:00 Club – Tim Vantol
13:00 – 13:30 Skybar – Bazzookas
13:30 – 14:00 Club – The Womb
14:00 – 14:30 Skybar – Woot
14:30 – 15:00 Club – Pauw
15:00 – 15:30 Skybar – Half Way Station
15:30 – 16:00 Club – Bombay
16:00 – 16:30 Skybar – Ganz
16:30 – 17:00 Club – My Baby
17:00 – 17:30 Skybar – Weval
Venue Address: Molotow MusikClub, Nobistor 14, Hamburg
http://www.molotowclub.com/
Dutch Bands are really starting to make their mark on the German music market with Taymir and John Coffey having extensive tour dates across the country in 2015 after standing out at last years showcase event. DeWolff have also toured Germany extensively in 2013 and 2014, Birth of Joy have several festival shows in Germany this year and Kensington are currently touring with Revolverheld. So don't miss out and see who will be the future stars of tomorrow.
If you can't make the showcase event you can also see a host of other exciting Dutch artists performing at Reeperbahn including; Fexet, Friends of the Family, Noblesse and Pat Smith at The Hague showcase at Bahnhof Pauli (Klubhaus St. Pauli) from 18:30 till 22:00 on Thursday and Friday. See all dates and times below…
Wednesday 23rd September
20:00 – 23:00 – Bazzookas – Skabuzz – yellow school bus at Spielbudenplatz – tbc
22:10 – 23:00 – Tim Vantol – Spielbude
Thursday 24th September
19:00 – 19:45 – Friends of the Family – Bahnhof Pauli (Klubhaus St. Pauli)
20:00 – 23:00 – Bazzookas – Skabuzz – yellow school bus at Spielbudenplatz
20:15 – 21:00 – Fexet – Family – Bahnhof Pauli (Klubhaus St. Pauli)
21:15 – 22:00 – Noblesse – Bahnhof Pauli (Klubhaus St. Pauli)
0:15 – 21:00 – Bombay – Grüner Jäger
22:50 – 23:30 – PAUW – Molotow Karatekeller
Friday 25th September
19:00 – 19:45 WOOT – Bahnhof Pauli (Klubhaus St. Pauli)
20:00 – 23:00 – Bazzookas – Skabuzz – yellow school bus at Spielbudenplatz
20:15 – 21:00 – The Womb – Bahnhof Pauli (Klubhaus St. Pauli)
21:15 – 22:00 – Pat Smith – Bahnhof Pauli (Klubhaus St. Pauli)
22:45 – 23:15 – Half Way Station – headCRASH
23:30 – 00:30 – GANZ – Moondoo
23:50 – 00:50 – Weval – Häkken
Saturday 26th September
20:00 – 23:00 – Bazzookas – Skabuzz – yellow school bus at Spielbudenplatz
22:10 – 23:10 – Dotan – Docks
About the Bands:
Bazzookas
The founding of Bazzookas (2009) is best to compared with the discovery of gunpowder. The bang coming from that is like the ska of Bazzookas; magical, explosive and epic! Bazzookas break out, impatient and eager, they do it 8 men strong, they make the crowd and themselves go crazy. It is the energy that comes from the heart and soul of the band. Sparks are flying. It does not matter if one is male / female, young / old, beautiful / ugly, dog / cat, big / small, French, Belgian, German or Dutch, everyone starts dancing to the music! They arrive at the gig in a yellow American schoolbus, unpack, set up, and go all out. On a stage or on the roof of the bus; GO! 300 some gigs later, crowds still get blown away by the energy that Bazzookas throw at them.
Band website: http://bazzookas.com/
Bombay
The average person to the landslubber is like the Janmaat to the seamen: the ordinary sailor. Ideal standard. But Mathias Janmaat, singer of Bombay from Den Haag is miles away from this everyman. His voice is bolshie enough for London 1977 and yet so melodic, especially while interacting with drummer Linda van Leeuwen, who delivers the bright opposite tunes. In 2012, these two recorded their first album called "Vulture/Provider", then under the name Bombay Show Pig and showed a great balance between the lo-fi rumbling of the early Yeah Yeah Yeahs and the vigorous rock duo like Blood Red Shoes. Now, they cut back a little where it was necessary (like the band's name) so they could add something somewhere else: bass player Gijs Loots turns the duo into a power trio and creates the powerful foundation for the Dutchmen. And since especially those intense live performances have brought Bombay over the borders of their home to the leaflets, there is a lot to be expected for the Reeperbahn Festival. Everything except the average.
Band website: http://www.bombaybombaybombay.com
Dotan
Although he sometimes describes himself as a bit of a loner, you can expect Dotan to bring a full, six-piece live band on tour. On stage his songs take on different lives, as festival-sized crowds can already testify. In the hands of his bandmates the compositions he so carefully shaped himself, suddenly acquire a new dynamic. Far from having a fixed set-up, the musicians switch instruments and take turns vocalising. "Rather than having a traditional band with prearranged tasks we just go out and play music together. Again, it's all about leaving your comfort zone." Which is exactly what Dotan does best.
Band website: http://www.dotanmusic.com
Ganz
Despite being only 24, Dutchman Jordy Saämena has already achieved and accomplished many things. In 2012 the musician and producer began studying Electronic Music at The Conservatory in Haarlem and soon became infatuated with bass. This is no surprise given Jordy s Moluccan heritage, a culture that is known for laying down exciting rhythms on traditional local drum, the Tifa. It was at this moment that he dreamt up new moniker GANZ and began crafting the creations we hear today.
Band website: http://iamganz.com/
Half Way Station
Half Way Station is pure chemistry on stage: They roll electric guitar and psychedelic synth-drones into their own recognisable style. On top of that lies the intense voice of their lead singer Elma Plaisier.
Band website: http://halfwaystation.com/
My Baby
They call their sound delta trance Louisiana dub indie funk. Actually an accumulation of too many words, but nevertheless appropriate for the sound of My Baby. Dirty guitar riffs are meeting with voodoo alike singing above a magical beat. The trio consists of the New Zealand guitarist Daniel "Da Freez" Johnston, the Dutch drummer Josst van Dyke and his sister, the singer Cato van Dyke. Their blues seems to come directly from the Mississippi delta and when they enter a stage the air humidity increases and it gets hot and stifling. In Great Britain My Baby accompanied Seasick Steve as supporting act. Afterwards the extremely critical music press agreed that My Baby urgently deserve a headliner tour. To the many outstanding female singers yet another brilliant vocalists is added with Cato van Dyke and her mighty voice. My Baby already released two albums so far, whereat this year "Shamamaid" has been published – a magical blues-hit.
Band website www.mybabywashere.com
Pauw
Psychedelic rock sensation Pauw. With a savage drummer, a bombastic bassist, a mesmerizing keyboardist and a charismatic guitarist with dreamy vocals, PAUW takes you on a magical and unforgettable trip that will remain with many for a long time. Building their profile outside the Netherlands Pauw have played at many European festivals including ; Psych Fest (UK), VOID Fest (Germany), Celebration Day (France), Lisbon Psych Fest (Portugal) and several festivals in Belgium including Deep In The Woods and PLAY. The band are also working on their first album, which is produced by Roel Blommers. The album will be released the autumn, the next chapter in an already exciting year for PAUW.
Band website: http://pauwband.com/
Tim Vantol
Singer-songwriter Tim Vantol has been a sought-after guest on small and large stages for a number of years as a popular support act for Chuck Ragan. He shares his innermost feelings at festivals as well as on basement concerts, on his releases he cultivates his ambivalent relation to a musician's life on the road as a symbol of freedom, but also of loneliness and deprivation. On his 2010 debut "Road Sweet Road" the Dutchman achieved a first swimming badge in the densely populated sea of acoustic artists with raspy voice at a start. With his new album "If We Go Down, We'll Go Together" however, he reaches for the golden swimming badge – which is well deserved.
Band website: http://www.timvantol.com
The Womb
The four founding members started molding their sound, inventively building a humble, but good sounding recording studio in the old ballet classroom of an abandoned school building in The Hague. Creating a space that could grow along with the ideas and the songs, they decided to name this place the Womb. By recording and mixing other bands they gained experience and it enabled them to experiment with an ever-expanding number of instruments, amplifiers, effects, microphones and tape recorders. During numerous recording and writing sessions over the next two years, the band shaped their distinct sound and style, adopting the name of the studio. The Womb delivers an authentic, playfully abstract, spaced out new sound into the neo-psychedelic babyboom. A florid kaleidoscopic record and an intense live experience for the whole family.
Band website: http://www.thewomb.nl/
Weval
Weval is a collaboration between two pals from the Netherlands – Harm Coolen and Merijn Scholte Albers. Both Harm and Merijn got their start in the film industry, which is where they met in 2010. When they found out they shared the same love for creating electronic music, they decided to team up. When the operators of the Cologne label first heard a track by Weval, they were immediately taken by storm and published the music of the Dutch duo. Weval manages to bring a good balance between vocals and the different guitar -, synth – and drums samples.
Band website: https://www.facebook.com/wevalmusic/info?tab=page_info
Woot
After winning the 'Grote Prijs' (biggest band competition of the Netherlands) WOOT received new opportunities to play bigger festivals, abroad such as South by South West (SXSW) and Reeperbahn, as well as in the Netherlands at Crossing Border, Eurosonic, Bevrijdingsfestival The Hague and Life I Live Festival. After releasing two well received EP's, the band decided on a new musical course. To determine their new sound, they approached producer Wieger Hoogendorp and started writing new songs together. The result is an exciting mix of blues (rock), pop and electronic music; as if Jim Morrison (The Doors) has teamed up with Disclosure. The characteristic voice of lead singer Tobias Wolring completes the new sound of WOOT. The road to a new EP (released this autumn) has been paved and its first result is the brand new single 'Don't you'.
Band Website: www.wootmusic.nl