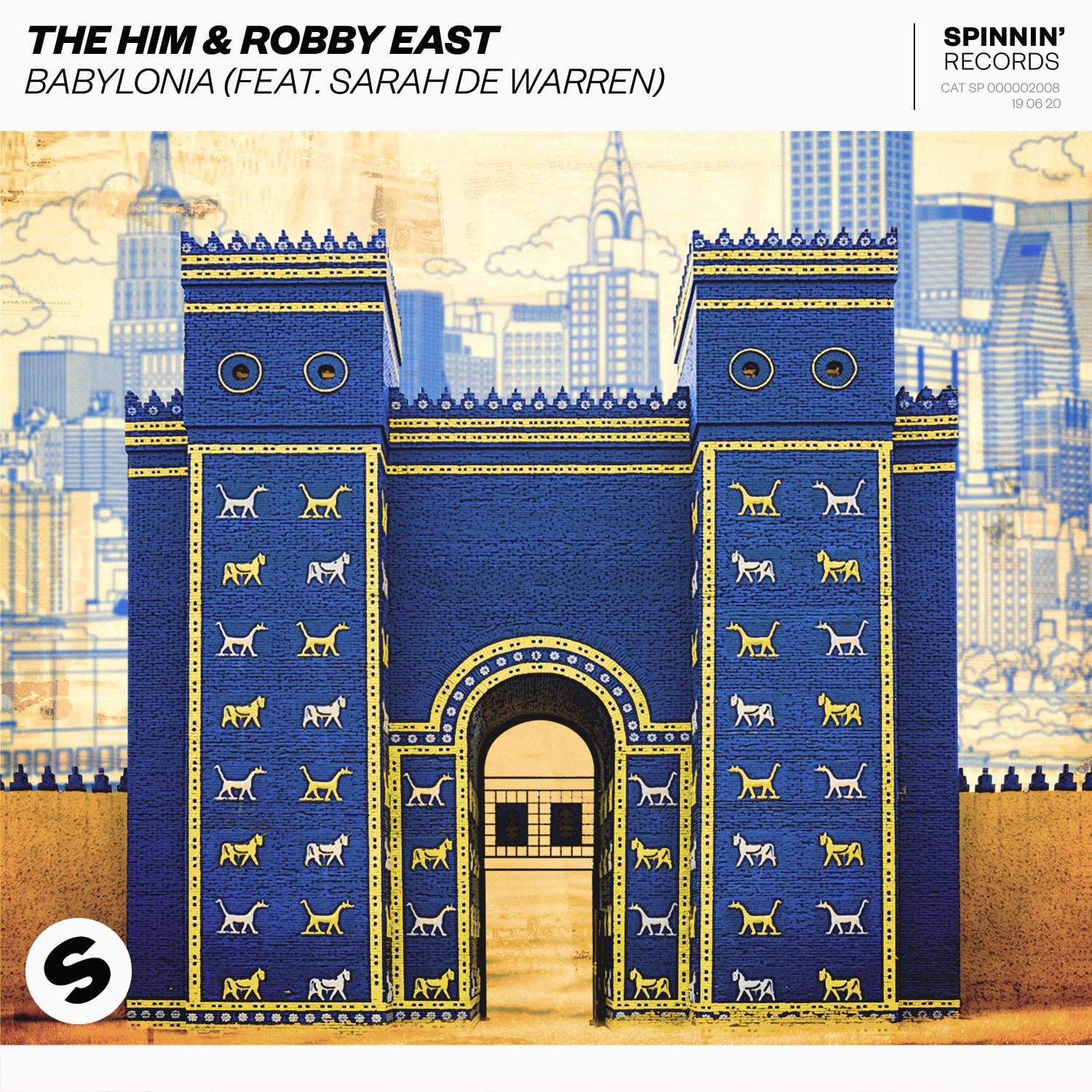 Dutch dream team revives classic Ricky L and M:CK track
Dutch hit duo The Him teams up with rising star Robby East and displays once again its ability to deliver instant gems, giving the classic Ricky L and M:CK track a impressive tweak. Kicking off with Sarah De Warren's strong vocals, the record then continues with The Him's trademark feelgood beats and catchy dance rhythms, together with high quality production to deliver a chorus that should get everyone dancing in their rooms this season, officially out now on Spinnin' Records.
The Him has consistently delivered the heat with their powerhouse style of dance productions. And now they breaks out once again with a sample of Ricky L's and M:CK's smash hit 'Born Again' and Robby East's memorable and signature hooks. 'Babylonia' brings a groove that is both catchy and laidback, working up subtle organ chords and stunning vocal samples, while a memorable beat takes care of an energy filled drop. No doubt, it's a crowdpleaser coming at you, bound to make waves at both clubs and radio airwaves.
"We've always loved the original version of Born Again, it was such a big and classic club track. Remaking it was awesome! We tried to put a more modern sound on it, that would fit with our sound. It was great to collaborate with Robby on this track as well, he's a very talented producer. The track will definitely find a special spot in our sets, we hope you like it!"– The Him
"I've always loved Ricky L's 'Born Again' and felt it could benefit from a revival. I asked Sarah to record the line and played around with it for a while, making different versions. Around this time, The Him and I started talking about doing a collab together. I immediately sent them the initial idea for Babylonia and they loved it. Things went very naturally and smoothly from there in regards to finishing the song, and so Babylonia was "born again". Very proud of the end result, hope you guys like it!" – Robby East