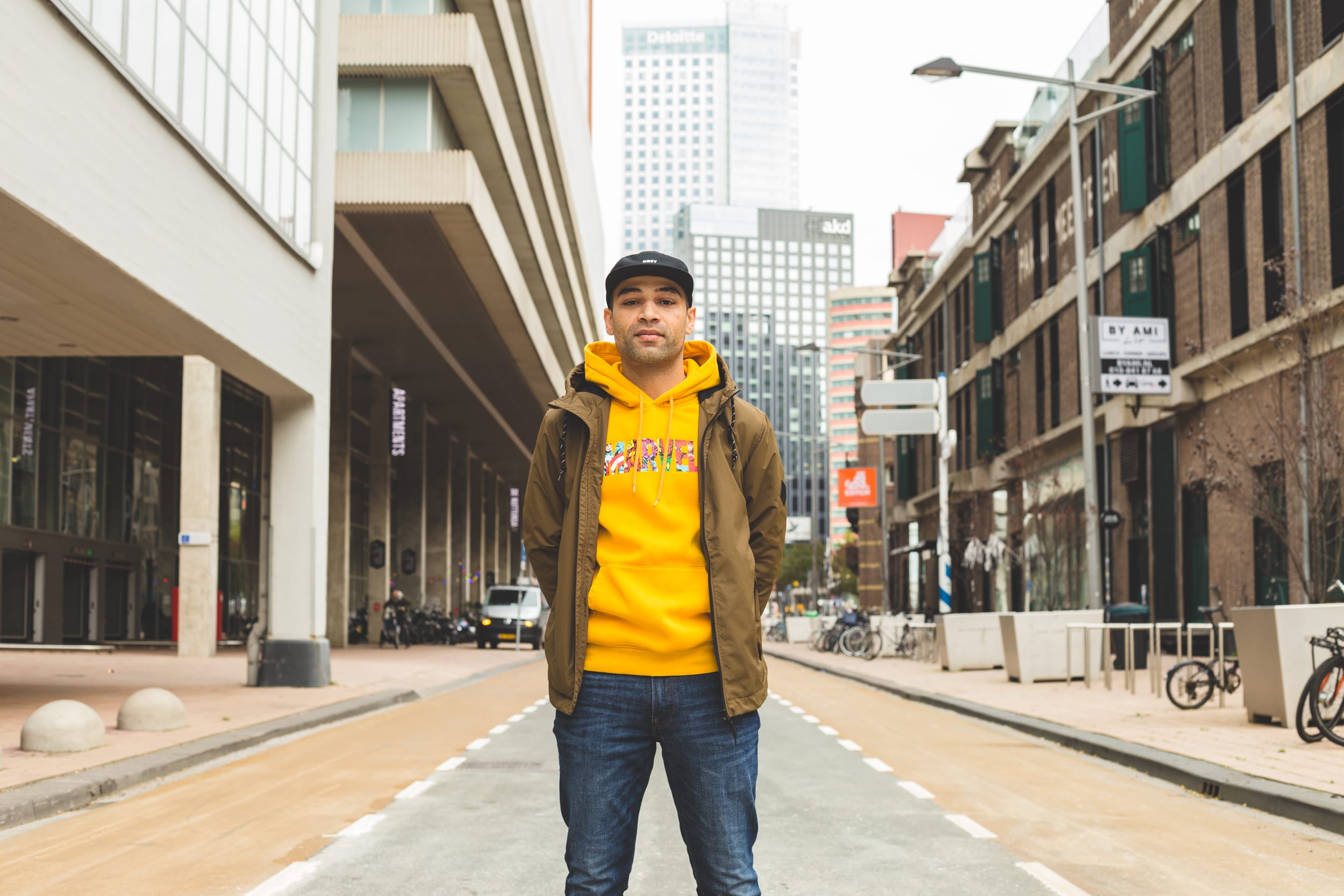 Dwayne Pinnock releases his fist "Set The Tone" EP Full of groovy Tech-house tracks.
Rotterdam-based DJ Dwayne Pinnock released his first EP titled "Set The Tone", out now on November 23rd by Obvious Records. Dwayne is a crucial part of the Dutch nightlife scene. At the moment, he cannot return behind the decks in club Toffler, his second home. With his groovy Tech-house songs, Dwayne wants to bring his second "home" to the living rooms of his Tech-house community. He has worked with producers including Ryan Parmo, Appelmoes and V.I.O, sharing the stage with the likes of MK, Shadow Child, Klangkuenstler and many more.
From an early age, Dwayne played the guitar and drums with passion and has love for recording his mixtapes. In his formative years, Dwayne began self-learning DJ-ing at the age of 19, producing songs on the internet and in his local scene. After a few months, he took part in a DJ competition of Benny Rodrigues at the legendary club Toffler in Rotterdam and he won his first gig. This debut caused him to perform at various parties and festivals such as Elrow, Toffler festival and Sunglow festival.
Dwayne's inspiration for his EP "Set The Tone" comes mainly from his English roots, which he would like to bring to the international audience. While producing, he has been mainly influenced by the likes of Josh Butler, Dale Howard and Shadow Child. The EP consists of three songs, "Set The Tone", "Me & You" and a remix of "Set The Tone" by the South African producer; Toochi. He cannot show his love for DJ-ing in his favourite clubs at the moment, which is why he now mainly focuses on releasing new songs while still bringing the "club vibe" into his new releases. You can expect more groovy Tech-house and Deep house singles from him soon. Dwayne Pinnock is an artist to keep an eye on!
"Set The Tone" is out now and available to stream on all platforms.
https://www.beatport.com/release/set-the-tone-ep/3186426
More info on Dwayne Pinnock / Obvious Records:
Dwayne Pinnock: Facebook | Instagram | Soundcloud | Twitter
Obvious Records: Facebook | Instagram | Soundcloud