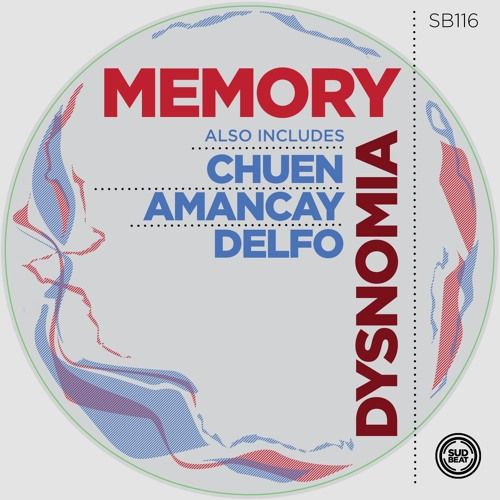 Memory - Dysnomia
Memory is an Argentinian artist focused on the dance floor music, synchronizing and unifying elements of groove and melodies. He currently resides in Italy where he finds inspiration to develop its musical productions.
The title track 'Dysnomia' opens our account today, A bubbling warm layered gem, that undulates and meanders as sounds merge beautifully with a great restrained groove, that locks you in to its spell.
'Chuen' is next up, and we are treated to a blissed out melodious voyage, with a dreamy edge, as evolving pads gently caress the sun drenched vibe. A tinkly arp underpins the vibe here, while a subtle top line adds a further dimension of beauty.
We get a tad deeper and moodier with 'Amancay', but still plenty of musicality here, as this dramatic workout unfurls. An air of sophistication here, as this warm yet underground gem subtly develops and merges in to a smile inducing chord laden breakdown, while tinkles and whooshes guide its kick in back, to create a dance floor frenzy.
Rounding things off, is a rather wonder track called 'Delfo', that has a timeless quality about it, and an hint of familiarity. Groovy deepness with a sprinkling of melodics, plenty of punch and a cool understated bassline holding things together.