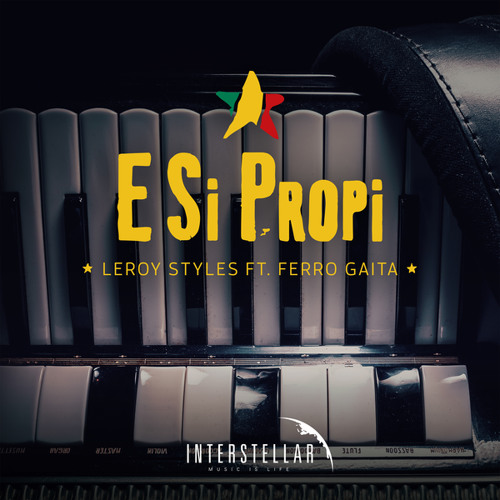 Leroy Styles ft. Ferro Gaita - E Si Propi
Cape Verdean band founded in 1996, Ferro Gaita took dj/producer Leroy Styles his attention with the authentic instrumentals they play with.
The name of the band is derived from the "Ferro" (or "Ferrinho") which is an iron bar scraped with a knife, and a "Gaita" a small accordion. The two instruments are popularly used in the Cape Verdean music style known as funaná, a style of music which was born at the beginning of the 20th century on the Santiago island of Cape Verde.
Leroy Styles stands for groove, energy and turbo beats or as he likes to call it "just house". He is a dedicated artist who spends all his time and energy in the studio where he created some of the most energetic sounds that are trademarked with that significant 'Leroy' beat. Now the Dutchman returns with a catchy club track featuring the vocals of Ferro Gaita, delivering perhaps his most catchy record till date!
"E Si Propi" will be released worldwide on Interstellar Label on July 7th 2017 with an extended mix on Beatport and Tracksource.