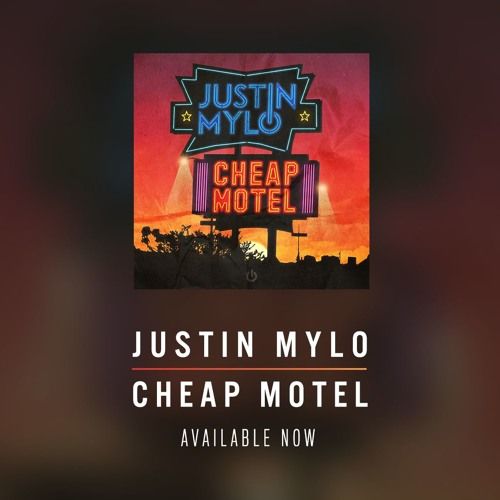 Justin Mylo - Cheap Motel
The last few years have been nothing short of a whirlwind for young talent Justin Mylo. Catapulted in to the limelight after joining global sensation Martin Garrix on tour, the Dutch DJ and producer is fast becoming a firm favourite on dancefloors everywhere. Having already caused a stir with previous releases Groovy George, Jumping Jack and Bouncybob – a collaboration with none other than Garrix himself – no one ever doubted the potential of this rising star.
When he's not spinning records alongside EDM's biggest stars, Justin Mylo is busy racking up support from industry heads and music fans alike with his fresh and funky take on the contemporary dance music sound. Now returning with new single Cheap Motel, this summer banger is sure to cement the artist's position within the global dance scene.
Whether you're by the pool, working out or on the dancefloor, this punchy track will provide a fitting soundtrack. Familiar chordal progressions teamed with a thumping percussive bass delivers all you would expect from a true summer anthem. With crisp and catchy vocal hooks underpinned by a funky bassline, this killer tune will leave you with nothing but positive energy.
Providing the perfect soundtrack for your summer, Cheap Motel is more than Ibiza ready and will be available from 7th July 2017.
BUY LINK:
SOCIAL MEDIA:
https://soundcloud.com/justinmylo
https://www.facebook.com/justinmylomusic/
https://twitter.com/justinmylomusic
https://www.instagram.com/justinmylo/