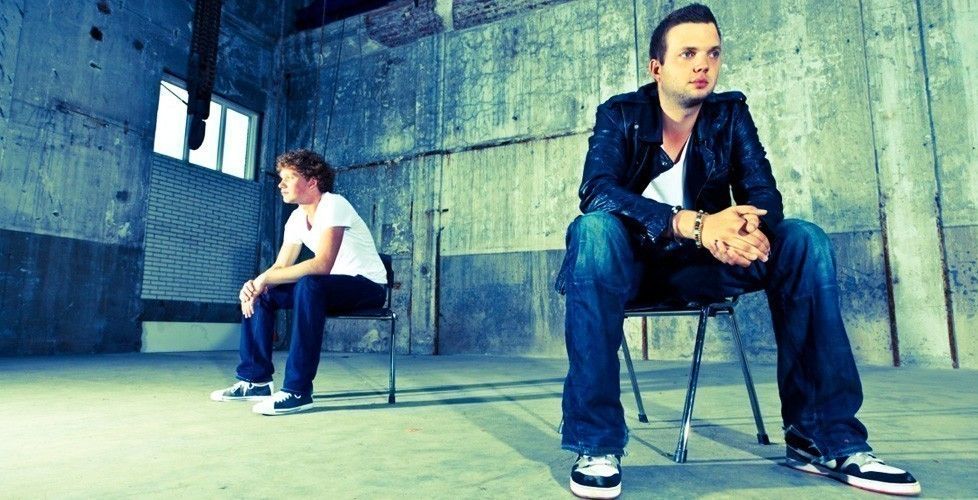 East & Young explain why no opportunity is Wasted
Spring has sprung and it's time to spruce things up; My Digital Enemy's classic track 'Wasted' has had some feather duster action from rising stars East & Young! With huge support coming from the likes of Tiesto, Gareth emery and Danny Howard, we caught up with the guys to find out just how the track was given a brand new lease of life for 2014…
So guys, just how did you end up remixing this track for My Digital Enemy?
Used & Abused got in touch with our management about us doing the remix! We had great fun working on this!
Were you fans of the track when it first came out?
We were definitely a big fan of this tune! Those piano chords have a warm feeling which you don't hear often anymore; it was definitely played it a lot of times in our sets and also at home.
How do you approach remixing, do you have specific styling you like to add in so people instantly know it's your version or do you wait for inspiration to strike?
We always start with just the accapella. Often it's the only part we even use! We always come up with new chords and melodies so it feels like we did something completely new on the track.

What's your favourite piece of kit in the studio?
Virus Ti2. We bought it 1 year ago and it's great to use those sounds to add serious warmth to our productions.
If money was no object, what piece of kit would you add to your set up?
Rihanna 😉
If you could remix only one other track in your production careers, from any genre and release it on any label – what would that be?
Sorry, we couldn't choose! Layo & Bushwacka – Lovestory AND Underworld – Born Slippy, both tracks were and still are really important to us.
What are your goals for 2014?
Keep spreading the East & Young word! We are currently working on a lot of new material which makes us (and our fans too, we hope!) really happy!
And your biggest achievement to date?
I think that our biggest achievement to date is probably when Defected asked us to remix Kings Of Tomorrow – Finally! This original track brought us into the whole dance scene so it was really special for us to work on this masterpiece!
Jupiter is your original track of the moment – tell us a little bit about that?
We started messing around with a vocoder which is still a part of the main theme. We chose a hard electro drop for this one as we only just released Starting Again, which is was more of a radio track – we felt it was good to balance things out and show our harder side!
Have you ever wasted an opportunity?
No, we don't regret anything we did in the past. We only look to the future! Sounds corny, but it's so true 🙂
And finally – what is your digital enemy?
CPU 🙂
To buy:
http://www.beatport.com/release/wasted-remixes/1228101
My Digital Enemy "Wasted" East & Young Remix
https://soundcloud.com/usedandabusedmusic/wasted-east-young-remix-club
My Digital Enemy "Wasted" TwoOhOneFour Remix
https://soundcloud.com/usedandabusedmusic/mydigitalenemywasted
YOUTUBE:
My Digital Enemy "Wasted" TwoOhOneFour Remix
https://www.youtube.com/watch?v=xWLIJinbw0o
My Digital Enemy "Wasted" East & Young Remix
https://www.youtube.com/watch?v=G34AcuXpsoc
For more:
https://www.facebook.com/mydigitalenemyofficial
https://twitter.com/Mydigitalenemy
https://soundcloud.com/mydigitalenemy