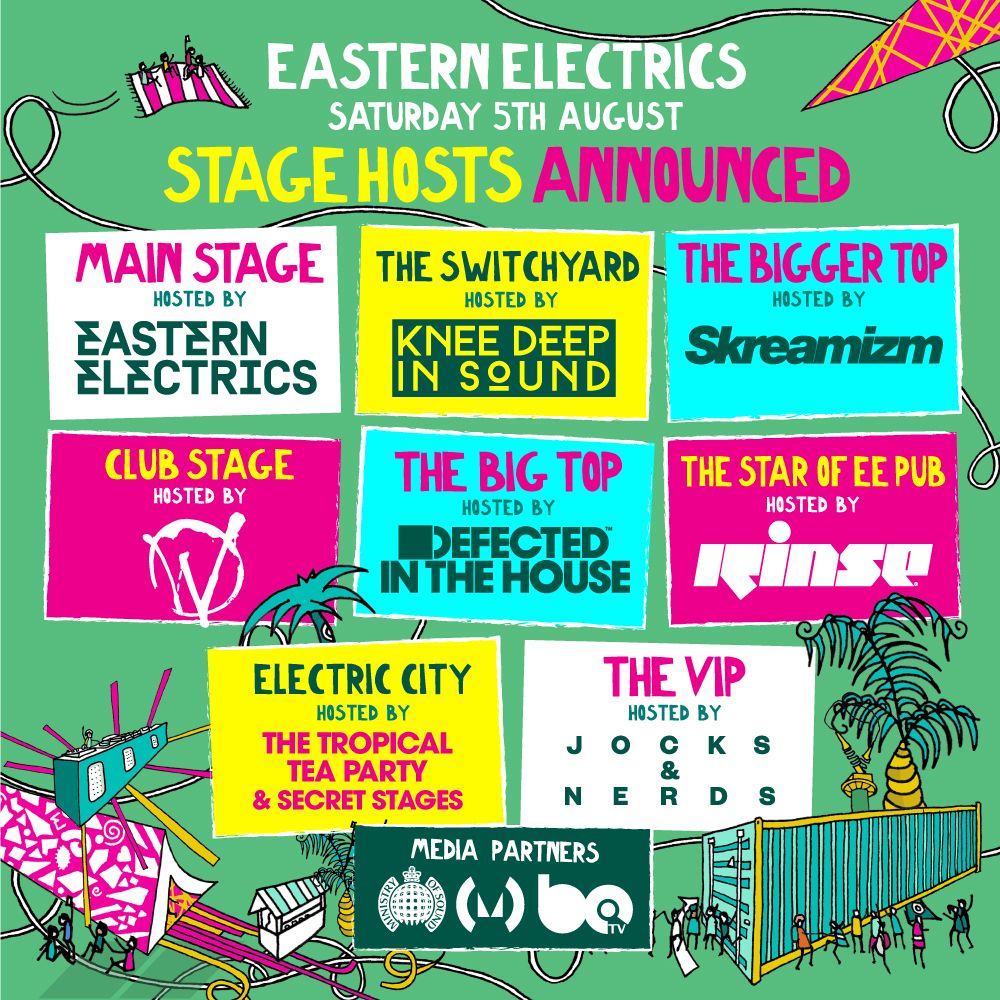 Eastern Electrics 2017 Announce Stage Partners
With summer edging closer and the sun starting to bless the skies, it can only mean one thing; it's nearly festival season! And if you're a dedicated house and techno head, Eastern Electrics Festival should be number one on your list.
This Saturday August 5th sees the almighty EE crew unite old friends and new to host eight expertly programmed stages, featuring new additions Knee Deep In Sound, iconic label Defected Records, plus the long awaited return of Skreamizm, Rinse FM, Viva Warriors, Star of EE, the infamous Tropical Tea Party and a super special VIP area hosted by Jocks and Nerds.
Expect the finest sounds across house, techno, disco, garage, bass and more for this summer outing, plus lots of on-site fun and games to keep all party people entertained. With early bird tickets long sold out, and second tier available now from just £29.50, it's time to secure a spot at what is set to be a highlight event of the UK Festival calendar. Secure a ticket at a bargain price, here: http://bit.ly/2hVFzVg
Main stage – hosted by Eastern Electrics
Switchyard – hosted by Knee Deep In Sound
The Bigger Top – hosted by Skreamizm
The Club Stage – hosted by Warriors
The Big Top – hosted by Defected
The Star Of EE – hosted by Rinse
The VIP – hosted by 'Jocks & Nerds magazine celebrates five decades of dance.'
Electric City – Featuring The Tropical Tea Party and Hidden Stages.