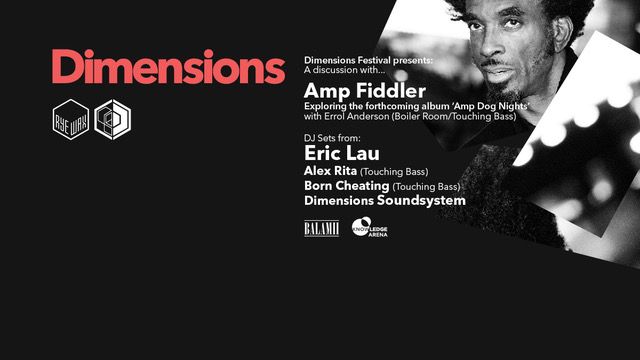 Dimensions Festival: A Discussion With Amp Fiddler
Amp's credentials barely need stating. As a veteran of George Clinton's Parliament Funkadelic, mentor to J Dilla, and Prince collaborator Amp Fiddler is a truly established Motor City legend.
With a flare for portraying the soulful sound of Detroit and capturing all the flavours of the city, we're honoured to sit down with Amp and discuss his latest release and what makes up the ingredients that have formed his sound for 2017.
To lead the discussion we call upon DJ, writer and Boiler Room host/programmer Errol Anderson. The 24-year-old founder of offline club night and NTS Radio mainstays, Touching Bass, continues to build a collective of like-minded people focused on forwarding the legacy of black-oriented music.
Supplying the soundtrack to the evening following the discussion are some our favourite selectors and tastemakers…
Eric Lau's is a sound that connects to the root of musicality and rhythm, entertaining and uplifting people through inspiring music that he has become internationally loved and recognised for. His knowledge of music and ear for DJing allows him to play sets that transverse genres and styles, creating unforgettable occasions and experiences.
Covering everything from beats and breaks to reggae and rare grooves, selectors Alex Rita and Born Cheating have got you covered. A part of the Touching Bass family, their collective knowledge of music would keep you moving until long after closing time.