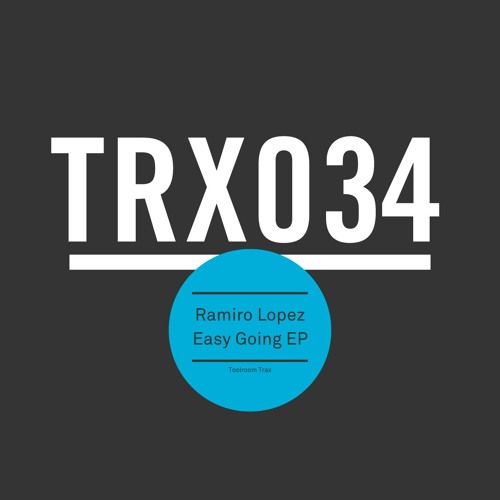 Ramiro Lopez - Easy Going
October 16th sees Spain's rising Techno master Ramiro Lopez make his 'Easy Going' EP debut on Mark knight's recently re-energised underground imprint, Toolroom Trax.

Toolroom Trax existed many years ago when Toolroom first started and was home to several massive tracks that went on to achieve legendary status (Dubfire's 'Roadkill' and Shlomi Aber's 'Blonda'). The label stopped releasing music when it started competing for the same musical space as the main Toolroom label but relaunched last year to once again offer more underground, club-focused cuts.

This unmissable two-track offering delivers anything but an 'Easy Going' laid-back ride and follows Ramiro's acclaimed remix of Tom Wax & Strobe's 'Hangdrumania' (released on Toolroom Trax earlier this year) plus revered EP releases on imprints such as Carl Cox and Jon Rundell's Intec, Sian's Octopus Black and Coyu's illustrious Suara.

The EP's opener 'Get It Easy' gets us off to an electrifying start, boasting the talented Spaniard's trademark pounding Techno groove, twisted vocal manipulation and intense builds. 'Freedom Of Speech' is next up and continues the mayhem with its eerie and sinister synth work, detuned vocal samples and powerful relentless beat.

All in all, both tracks complement each other brilliantly and have been designed to be listened to on very LARGE sound systems – an impressive EP debut and certainly not for the faint-hearted!

'Easy Going' EP is available exclusively via Beatport from October 16th and everywhere else four weeks later.