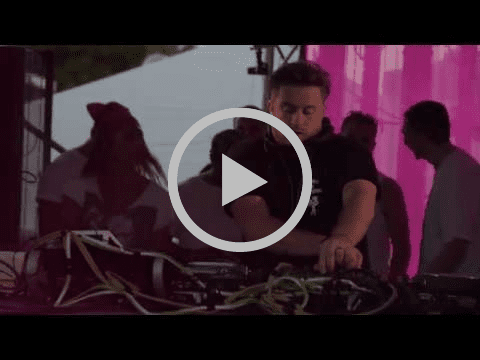 Eats Everything Samples the New Xone:96
After a season of vigorous summer work-outs in the hands of some of the world's top artists, Allen & Heath's hotly-anticipated Xone:96 DJ mixer is now shipping. Xone:96 takes the soul of the universally acclaimed Xone:92 and re-delivers that analogue classic, enhanced and with state-of-the-art connectivity. The response from the professionals who have had the opportunity to thoroughly road test this soon-to-be classic, has been resoundingly positive. Some 'big beasts' have been forthright in their praise, none more so than Eats Everything, who has been unequivocal in delivering a big thumbs-up.

From Motion in his native Bristol, to a performance in front of 8000 at Movement Festival Detroit and all points in between, Eats placed great demands on his pre-production Xone:96 and declared that it had answered every question asked of it. Xone:96 enables this headliner to do what he wants, in exactly the way he wants, with an emphasis on sound quality that he considers peerless. Eats describes his experience at Movement as a career highlight where the use of Xone:96 elevated his performance -watch the video for the full Eats Everything verdict.