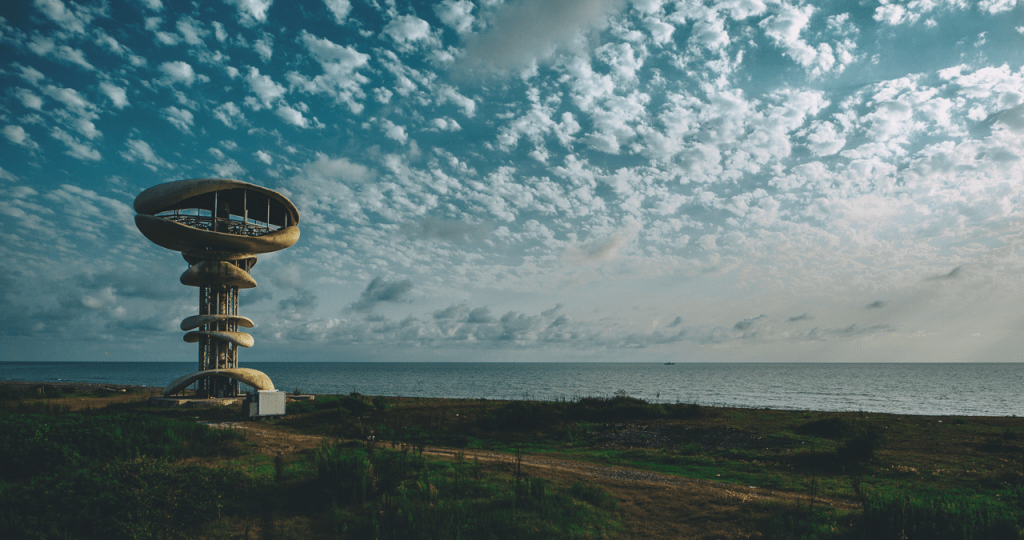 EchoWaves Georgia Completes Full Lineup
ECHOWAVES GEORGIA COMPLETES FULL LINEUP
CONTRIBUTING WRITERJULY 25, 2018
NEWS0 COMMENTS 0
The first ever EchoWaves Festival powered by Exit is shaping up to be a sensational one, with the full and final line up now revealed. More than 150 international DJs and live acts will play the beautiful sea side resort of Anaklia, Georgia from August 23rd to 26th 2018 including last additions Ben Klock b2b Marcel Dettmann, Die Antwoord, Derrick Carter, Lucy, Function, Matthias Meyer, Shlømo and more, including first wave names like Juan Atkins, Tricky, Solomun, DJ Tennis and Butch.
The location for this is a perfect seaside haven with great views of the sun setting and rising each day, the Greater Caucasus Mountains Range as the backdrop and miles of long beaches and calm ocean to swim in, all coupled with innovative production to make sure you experience the music in a truly unique way. There will be five stages in all on the beach – the Main Stage, Khidi Stage, EYE Stage, Taito Stage and the fifth stage is yet to be announced.
These latest additions are mouthwatering indeed with mighty techno titans and Berghain regulars Marcel Dettmann and Ben Klock facing off for a special back to back. Chicago house legend Derrick Carter will also bring his boompty sound, Shlomo is an electronic innovator who fuses many styles and Watergate regular is a tech house legend.
Stroboscopic Artefacts boss Lucy also bring his raw, abrasive sound while there are a wealth of live shows at EchoWave from Delsin's Claro Intelecto, Innervisions man Henrik Schwarz, Woo York, Aril Brikha, Nu, Henry Saiz, Christian Loffler, Johannes Brecht and many more. These latest names come on top of Juan Atkins, Solomun, DJ Tennis, Butch, Moscoman, Claro Intelecto, Butch, Blond:Ish, Tricky, Kollektiv Turmstrasse, Lehar, Marc Romboy, Matthew Dekay, Function, Francesco Tristano & Guti and many more talents.
With major players from the worlds of house and techno all lining up in a new and unusual part of the world, EchoWaves is set to be the best new festival of the year.
FULL LINEUP
Main Stage
DIE ANTWOORD
Solomun
Tricky
Juan Atkins
Ben Klock b2b MARCEL DETTMANN
Function
KayaKata
Shpongle (Simon Posford) [DJ set] Dj Tennis
Greenbeam & Leon…
KHIDI 中 Stage
Ben Klock
MARCEL DETTMANN
Lucy
Bjarki
Sigha
Claro Intelecto [LIVE] Antigone
Shlømo
François X
Anetha
Fabrizio Lapiana
Jonas Kopp
Boyd Schidt, Vulkanski, Stojche, OTHR, Yanamaste, Liza Rivs, Frequency Shifter, George Effe…
EYE Stage
KOLLEKTIV TURMSTRASSE
Henrik Schwarz [LIVE] Woo York [LIVE] Sailor & I [LIVE] Detroit Swindle
Matthias Meyer
BUTCH
Aril Brikha [LIVE] Andrey PUSHKAREV
Marc Romboy
Lehar b2b Musumeci
Gio Shengelia
Tomma
Zurkin…
TAIYO Stage
NU [LIVE] KOLLEKTIV TURMSTRASSE
Henry Saiz [LIVE] Another Paradise (Francesco Tristano & Guti)
Dominik Eulberg
Matthew Dekay
Christian Löffler [LIVE] Derrick Carter
Johannes Brecht [LIVE] Viken Arman [LIVE] Moscoman
Ishome [LIVE] BLOND:ISH
Links:
Web & tickets: https://pages.liveit.io/echowaves/en/
FB page: https://www.facebook.com/echowavesgeorgia/
FB Event: https://www.facebook.com/events/1361827040627865/