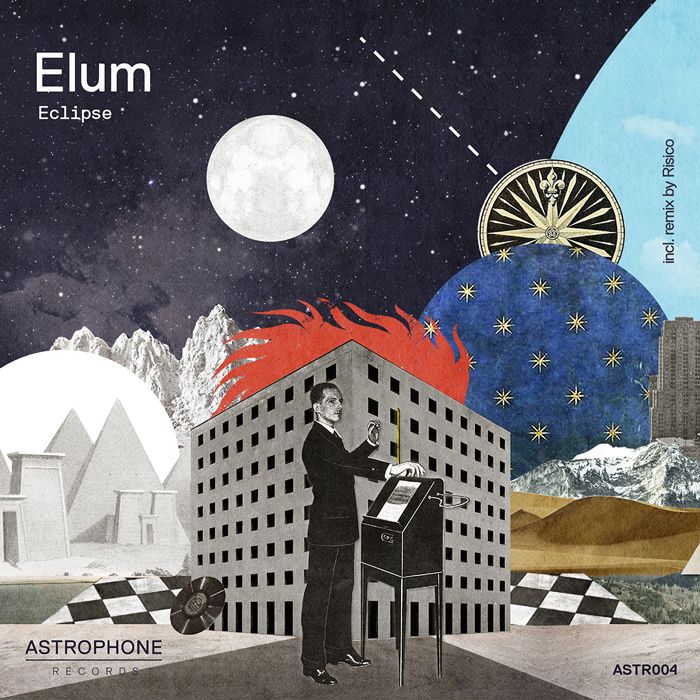 Elum - Eclipse
Summer is near to an ending and Astrophone Records is back with the fourth EP of the year, titled "Eclipse". The Original Mix by Elum and the remix made by Risico are the most progressive house tunes of the label's short history, both are crafted in the style of the respective artists but its progressive soul is 100% true.
Original one has a tech housy intro with a solid rhtymic part, but soon the sound explodes in a brilliant vortex of melodies and sounds. All the tracks result even more special thanks to some great ambient leads, making every part of the composition different from the others, without losing the connection with the rest of the work. The remix is even deeper but with an acid touch, the trademark of Risico.
A great deep bass will lead you into the entire track and sounds like a magic trip into the Eclipse. These tracks will be perfect to be played into a long dj set or during a chill out housy night, with the sunset in front of you, while the autumn is coming. "Per aspera ad astra".