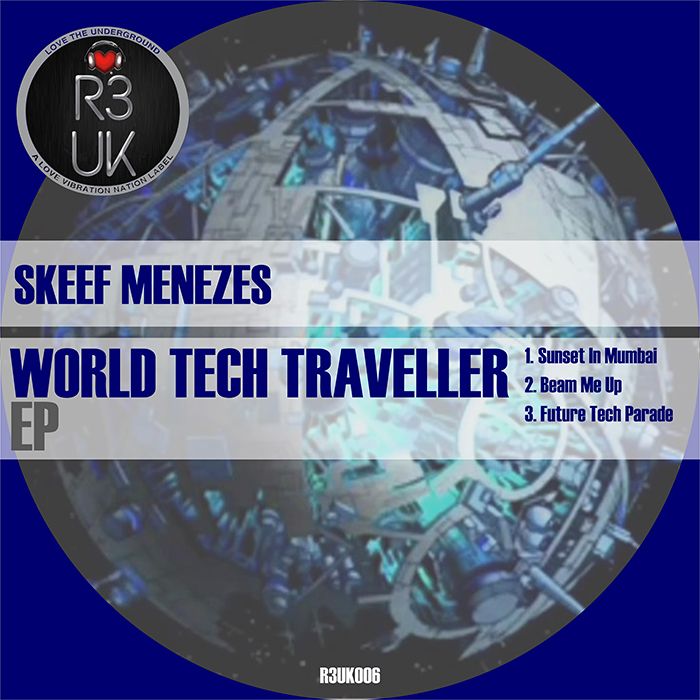 Skeef Menezes - World Tech Traveller
Skeef Menezes' debut release on R3UK is a four track ep titled "World Tech Traveller", a Thoughtful Minimal Tech release with pulsing bass-lines and instrumental sounds influenced by his native India. Alongside the original mix of "Beam Me Up", this release includes "The CoCreators Star Trek Festival Mix" , featuring an huge bass line and samples of Captain Kirk and Dr. Spock from the original show. A massive festival hit that during the last season was played by Mikel Gil in exclusive limited promo. The release continues with "Future Tech Parade" and "Sunset In Mumbai", two tracks with a darker mood, with a more percussive approach to the groove and tasty minimalistic synths.
R3UK is a sub label of Love Vibration Nation Music (dist Sony) specialized in Tech House, Techno, and other Underground House Genres. Supported by Alex Sforzino, DJ Pierre, Anderson Noise, Treasure Fingers, Felix Da House Cat, Coqui Selection, KP London,Trax FM, Kiss FM Aus, Sam Divine, Ibiza Global Radio, Sirus Hood, Solarc, and most Importantly the bedroom DJs & Producers of the world. #LoveTheUnderground.