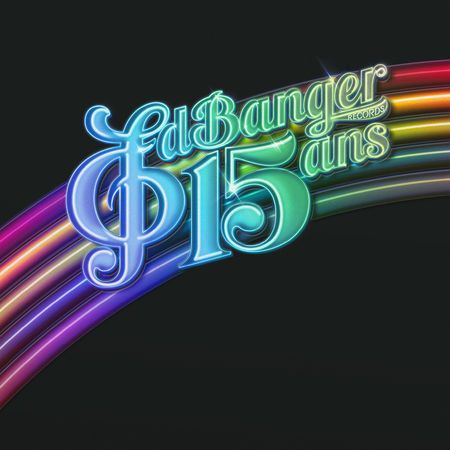 Various Artists - Ed Banger 15
An orchestral LP reimagining seminal Ed Banger releases from the past 15 years
Today, Ed Banger Records has shared the second release from Ed Banger 15 Ans – a delightful orchestral reimagining of Cassius' 'I Love You So'. The audio has been paired with a highlight reel of some of the best Ed Banger music videos over the past 15 years, including classic videos such as Breakbot's 'Baby I'm Yours', DJ Mehdi's 'Signatune', Busy P's 'Genie', Boston Bun's 'Paris Groove' and Justice' 'Fire' – just to name a few.

Ed Banger Records is gearing up to celebrate their 15th anniversary on Friday and are releasing a very special album to celebrate the milestone. The iconic French label has teamed up with Parisian symphony Orchestre Lamoureux for an entirely orchestral album: Ed Banger 15 Ans – featuring some of the most loved tunes released on the label over the past 15 years.

The album – Ed Banger 15 Ans – is essentially a medley of the best Ed Banger tracks, from Justice to Mr. Oizo, from DJ Mehdi to SebastiAn, from Busy P to Breakbot; performed entirely by the 70-piece Orchestre Lamoureux with no electronic hardware used whatsoever. Orchestra Lamoureux is conducted by the immensely talented Thomas Roussel, a close friend of Ed Banger label head Busy P. The full album was performed live in its entirety at Grand Rex in Paris, in March of 2018. Check out the full performance here.

Ed Banger 15 Ans will be released in full on Friday, November 23rd. The album will be available across all streaming platforms and there will also be a beautiful limited-edition vinyl (double LP) as well as a CD and digital versions.

15 years in electronic music. 100s of releases. 70 musicians on stage. 1 conductor.