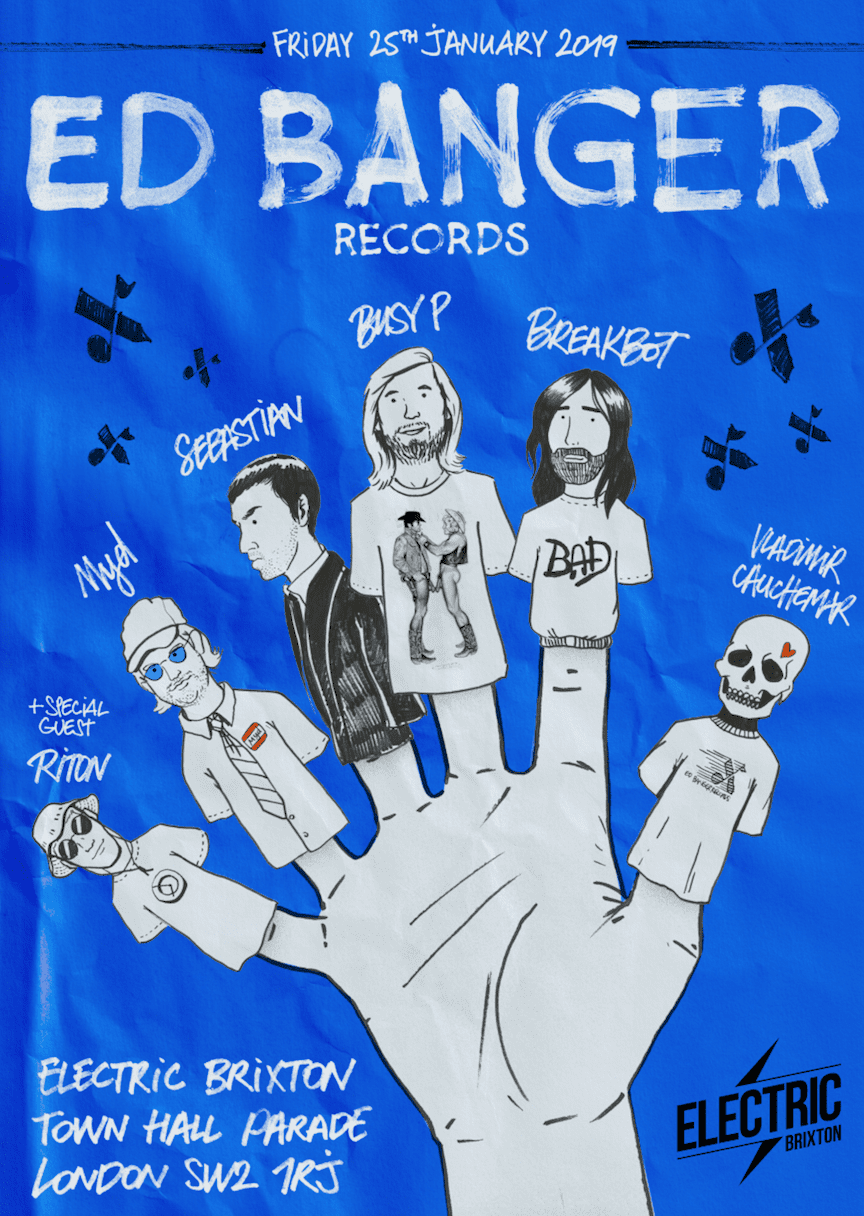 Ed Banger Records announce huge party at Electric Brixton – 25 January 2019
Ed Banger Records, the Parisian electronic label founded by former Daft Punk manager Pedro Winter (aka Busy P) announce a huge London show at Electric Brixton on 25 January 2019.
Ed Banger Records has become known as one of the most revered electronic music labels of its time. Having risen from Parisian cool to global sensation, the label houses a myriad of DJ-producers and continues to add resonant, credible music to its catalog that appeals on an international scale.
The Ed Banger empire has churned out some huge hits over the past 16 years, including the late, great DJ Mehdi's Lucky Boy, Breakbot's Baby I'm Yours, Cassius' I <3 U So, and Uffie's Pop the Glock.
Embracing hedonism, and always exuding fun and frivolity, the label announces it's biggest London show since its 10 year birthday party, six years ago.
The stellar January line up includes label leader Busy P; self-professed enigma Vladimir Cauchemar, whose recent hit Aulos has seen massive success; artist, bandmate and beat-maker Myd; one of the creators of the Ed Banger sound (along with Justice) SebastiAn; longstanding, distinguished producer Breakbot; and Riton, whose been enjoying a string of huge releases including Rinse & Repeat, Ginger and Fake I-D.
ED BANGER RECORDS
PRESENTS:
SEBASTIAN
BREAKBOT
RITON
VLADIMIR CAUCHEMAR
BUSY P
MYD
25 JANUARY 2019
Tickets pre-sale – Thursday 29 Nov at 10am
Tickets general on-sale – Friday 30 Nov at 10am
https://www.ticketweb.uk/event/ed-banger-records-presents-electric-brixt…
Electric Brixton announce Ed Banger's biggest London show in 6 years