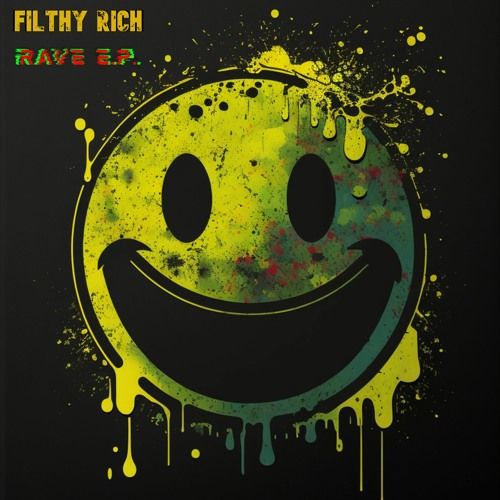 Edinburgh dj and producer Filthy Rich unveils his electrifying 'Rave E.P.'
Get ready to embark on a sonic journey as Edinburgh's renowned producer and DJ, Filthy Rich, unveils his electrifying 'Rave E.P.' . This mesmerizing release marks the sixth installment from Zimp Recordings, a cutting-edge independent techno label hailing from the vibrant musical landscape of Scotland. Prepare to be immersed in a pulsating sonic adventure!
Opening the EP you'll find "Furious Locals": Old school breaks and choice rave samples play over the infectious acid house bassline. Perfect for festivals and outdoor parties.
Next comes "Hippies Gathering" showcases more old school breaks and samples, with some building synths and a thumping 4×4 to bring the track home. Will keep the dancefloor full and focused.
The Ep also includes two remixes: Ona:v brings a tight, hypnotic, tunnel vision roller to "Furious Locals", where smooth organ sounds weave through the Kicks and bass, total club sound.
Randolph provides his FILTHY RAVE Rmx of "Hippies Gathering" "You were only supposed to blow the bloody doors off"! Randolph doing exactly what Randolph does best, massive kick drum driving the remix, the hats and cymbals coming in and out like techno terrorists, a proper dancefloor bomb.
On the fifth position, still keeping with the old school sound but with a techno upgrade on the synths, "Skank in the Rave" has an infectious "wub wub" bass, and a breakdown with kick drums that's going to drive the dancefloor wild.
Last track on the E.P. is easily the most infectious, "Disco Binferno" features a driving and uplifting bassline which carries the track through its disco influenced beats. Funkageddon.
Available now on a Vinyl 12" 100 copies limited edition, don't miss it!