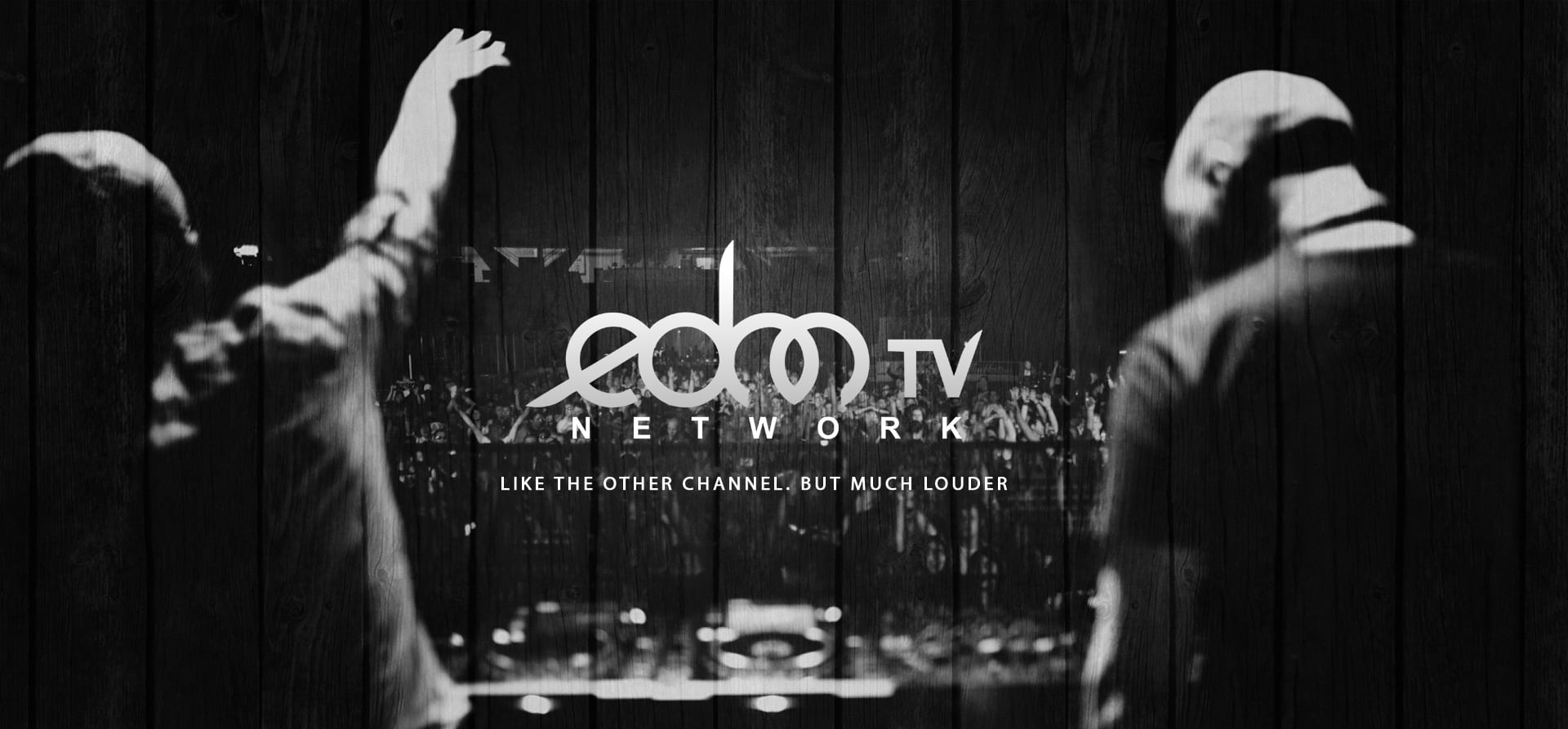 EDMtv Network Reveals Revolutionary VR Platform
Do you ever wish you could go to all those global festivals and events, but the cost is just too prohibitive? Wish you could get on stage with the DJ and see what he or she sees when they look into the roaring crowd? Do you want to have the experience of being part of the show- enjoying the music and the vibe, but don't want to fight the crowds, drive 100 miles, or pony up the money for a VIP view? You're in luck! There's an app for that!
EDMtv Network made another massive stride in their media holdings portfolio with the announcement of their proprietary VR (Virtual Reality) app, EDMtv VR, which is now available through Google Play for Android devices and on iTunes for Apple platforms.
The app itself is free by simply registering within the app or on the EDMtv.net site. The interface is very similar to Netflix, Amazon Video, and most other video-on-demand systems and allows users the ability to browse by category, artist, and events. Users will also be able to see their purchases and watch previously viewed programs including events they may have watched live only minutes ago.
One of the best features is their revolutionary Festival Package which allows subscribers to join fans around the globe and attend any event that EDMtv broadcasts. Users can jump between different vantage points and different stages at live events just by looking in the direction of the artist, DJ or stage. This service is fee based and is purchased through the website and also available directly through the app. The packages will be all-inclusive for the live events, and include VOD streaming afterwards at no additional cost so users can watch again from different angles and devices. Events will be broadcast in 360 and 360 3D.
The simplest and most accessible version is for iPhone and Android, users simply hold their phone in front of them and rotate it around in order to view the videos and menus from different angles, lightly tapping on the screen to select whatever is in the center at the time. It requires no special equipment. Similarly, the Windows and Mac versions do the same thing, but using a mouse or touchpad.
For true virtual reality, users will want to use Google Cardboard. This requires a cell phone, iPhone or Android, and a $5 Google Cardboard viewer from Google or Amazon. It's the same version of the app as above, but when playing a video users will select the Google Cardboard icon, and then slide the phone into the viewer. Alternatively, Samsung offers their The Gear VR which requires a Samsung S6, S6 Edge, S7, S7 Edge, or Note 5 phone, and is the best portable version. The Gear VR is priced at $100, and the phone plugs directly into it. It's available from most phone or electronics stores.
For those who require only the best in their VR technology and experience, the high-end VR version for Windows supports the Oculus Rift and HTC Vive platforms. Units are $599 and $899 respectively, and require a powerful gaming computer. The app supports both headsets, with their controllers.
EDMtv VR has also partnered with Verizon for live broadcasting.
Verizon's content delivery network allows for live streaming to all devices, adapting the video quality to the bandwidth and computing power of all devices, and makes it possible to seamlessly run the app's Virtual Reality, broadcast TV, and VOD (video on demand) offerings simultaneously through the same system.

In addition to attending events via VR, users will also enjoy live network broadcasts, interviews, behind-the-scenes content and on-demand music videos.
EDMtv VR is available on Google Play, iTunes, iPhone & iPad app store, Mac app store, and will soon be available at the Windows store, Samsung Gear VR store and Steam.