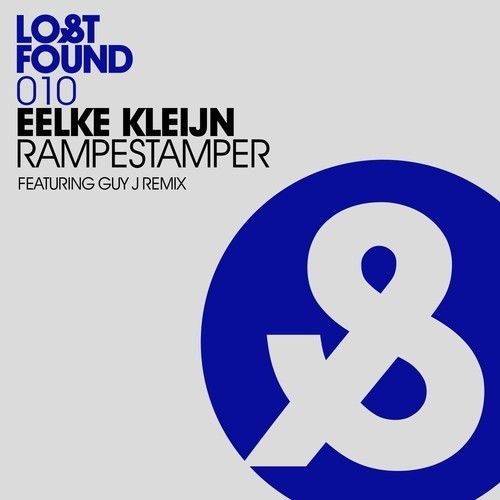 Eelke Kleijn – Rampestamper
It's time to welcome Rotterdam's super-talented Eelke Kleijn to the Lost & Found family with a highly anticipated, exceptional debut release – "Rampestamper". From the brooding, hypnotic intro onwards, this beauty flows smoothly into an ever blossoming, rising, euphoric journey. Restrained and subtle, yet intensely emotional and supremely accomplished, there can be no doubt that Eelke is a master of his craft, a true modern day composer.
The mix compilation of the summer for many people has undoubtedly been Guy J's debut "Balance" (EQ) album, a truly uplifting and original listening experience that has gained critical praise of the highest order around world.
But, never one to rest on his laurels, Guy's exceptional productions and remixes keep on coming. His recent "Seven"/"Milestone" (LF009) release has been a fixture at the top end of Beatport Techno Chart and his dynamic remix of "Rampestamper" is sure to follow suit. Guy J's work is always touched with a magic that few can rival and this remix gradually turns up the pressure until, yet again, emotion is literally pouring out of the speakers.
Lost & Found is steadily building a catalogue of releases that are uniquely joyous, uplifting, intelligent and beautiful. Guy J and the artists he features alongside his own productions, are exploring the psyche of electronic dance music, asking questions and tasting possibilities, forging ahead into the future. This is a label that everyone should, most definitely, always keep on their music radar.
Further Information:
http://www.beatport.com/label/lost-and-found/27599
http://soundcloud.com/lostandfoundrec
http://www.facebook.com/guyjofficial
https://www.facebook.com/eelkekleijn