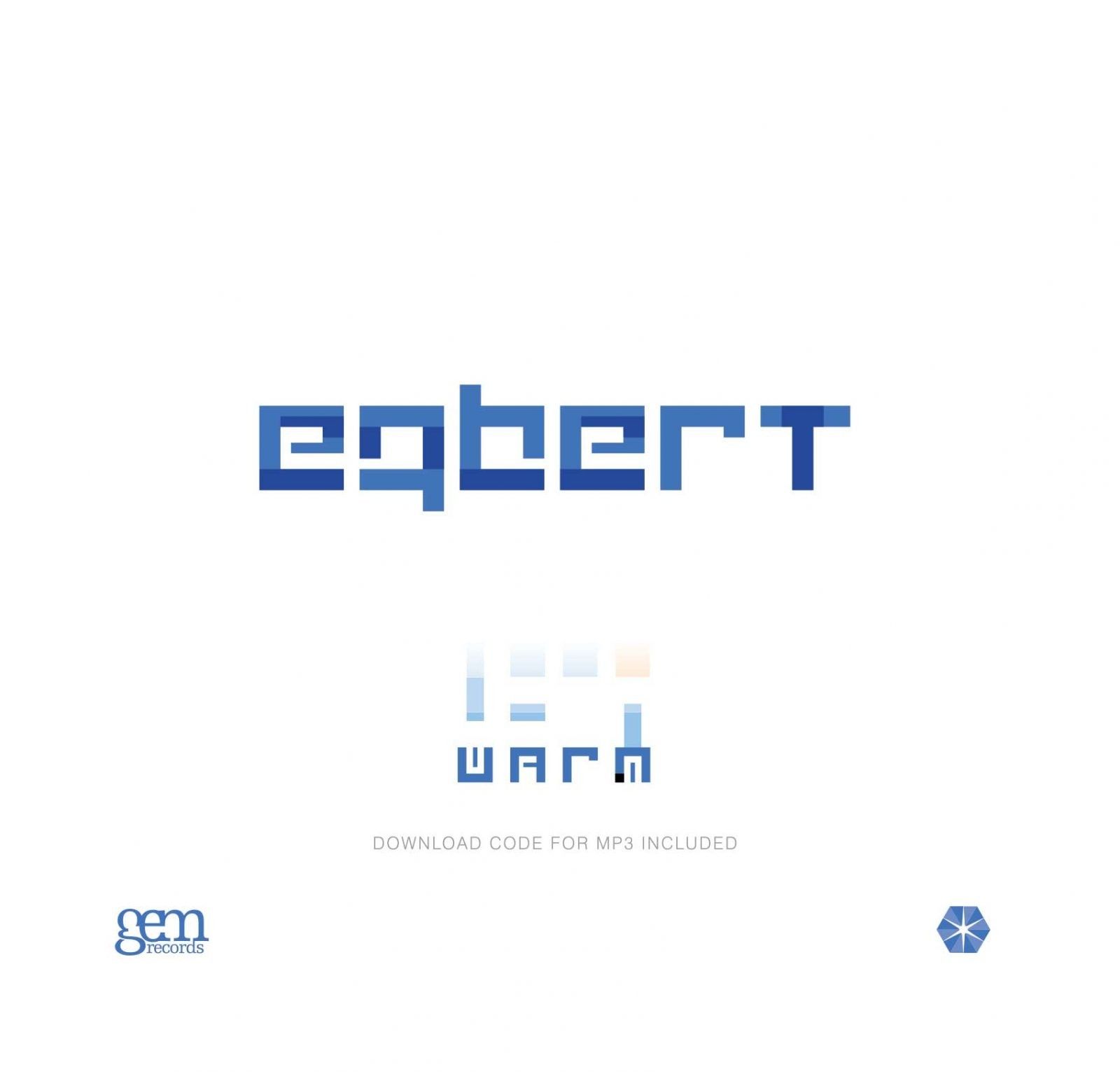 EGBERT – WARM
Egbert has been dazzling us with the speed at which he seems to have skyrocketed to being one of the world's top players in the techno scene. Within a short period of time he has managed to create a rapidly growing fan base who have all been avidly waiting for him to release an album for some time now. This November Egbert will finally be releasing 'Warm' on Secret Cinema's Gem Records.
With powerful pumping main room techno such as 'Haasten' and 'Die Acid Plaat' under his belt but also melodic and somewhat minimal sounding techno, Egbert creates a broad spectrum of music within his own signature sound. So which direction did he go on Warm?
The album takes you on a trip through Egbert's vision of melodic techno. Well produced and euphoric but without stepping in to known territory. In his own words: 'One thing I often miss at techno parties is warmth. I would like to bring that back to techno'. While his live sets are usually filled with percussion and rhythm, this album compiles the tracks that bring warmth to his set. We also get a taste of Egbert's raw side with the powerful pumping grooves and punishing dark basslines on 'Tegno' and 'Shulgin'. There's even a new flavour added to the versatile producer's palate with the trippy ambient sounds of 'Ondergronds' and 'Trip'.
After hearing Egbert's first EP 'Stroom' on Myspace, Jeroen 'Secret Cinema' Verheij was quick to snatch up Egbert and take him under his wing. 'He came walking into my studio with hundreds of brilliant tracks that only needed some polishing up' says Verheij. After that Egbert released 'Magie' which was one of Sven Väth's favourites for 2009 and made it onto Cocoon's 'Sounds of the 10th Season'. Suddenly, Egbert was a new player on the worldwide techno scene. Four years and many huge EPs and remixes later, his album is finally here!
'Warm' emerges with the delicate, rolling rhythms and pads of opening track 'Fonkel' that stretches out across eight minutes of expansive, emotional landscape before the 'Magic Night' tightens up the beats before going deeper into the darkness and the previously mentioned 'Shulgin' pulses ever further into the night. 'Hemelpoort' brings us back towards the light with shimmering chords as does the more driving yet eloquent 'Leven' with 'Machtig' proving a slow builder that really hits its stride in the middle. Finally the album disappears into the ether with the atmospheric resonance of 'Trip', showcasing another string to Egbert comforting, radiant production.
To celebrate the album's release, Egbert will be kicking off his album promotion tour on September 20th at Melkweg, Amsterdam with an astonishing 6 hour live set. That's right, six hours of 100% Egbert tracks in one session instead of his usual one hour set. In the past, Egbert has always been accompanied by Secret Cinema for these 6 hour live shows, which have sold out every single time and the crowd response has been incredible. It will be exciting to hear Egbert perform solo this time.
http://www.gemrecords.nl/
https://soundcloud.com/egbert