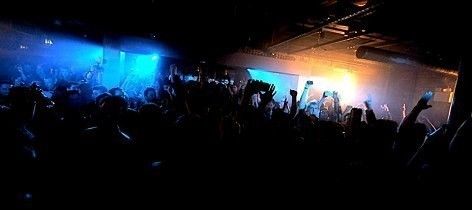 Egg Announce Plans for 2014
A decade in and Egg firmly re-established itself as one of London's foremost nightspots. Having completely renovated the club – expanding the dance floors, installing the world's first custom-built "Flipside" sound system, and made a leap forward in bookings – we've already received resounding praise from the likes of Boddika, Dense & Pika and Danny Tenaglia for that system.
But as we all know, what makes a good club is the names it draws – and while in 2013, we might have set the bar high when it comes to legendary names in dance music, 2014 is quickly looking just as spectacular. And kicking it all off,we've got two months of some of the best new music we've found in the last few years. Whether that's new blood talent, or big names rolling in from stateside – expect the same vivid line-ups and forward-thinking direction this year.
2014 kicks off to a great start – with all of Egg's regularly monthly parties back, but there are a few new things we've got hidden under the table to expect this year. Alongside our weekly Tuesday night foray, Paradox, we kick off the year with sets from Claptone and Ninetoes as X takes on a new direction for the New Year, while Night Train rolls back into town with techno legend Moritz Von Oswald, and Larse, Mark Henning, Him_Self_Her and Kieran Fowkes. January 17th see's Dale Howard joined by Inxec and Droog in another Egg Presents, while Circus returns on 18th January with Black Butter's own Gorgon City taking to the decks alongside Hannah Wants.
January 24th brings music from Hypercolour's main man, Shenoda, with support from New York boys, Walker & Royce. Barcelona-based party starters FACT host on the 25th, as they pair with Rebirth for special sets from Joel Mull, Harvey McKay, Ripperton and Tevo Howard. While our new party KURV closes the month with aserious label collaboration – as 50 Weapons and Ten Thousand Yen line-up showcases from Loefah, Dark Sky, xxxy, Doc Daneeka, The Organ Grinder and Bambounou.
As for February – expect much the same high-quality music, as we welcome back Familia and Mathias Kaden, San Proper and Boris Werner on Feb 1st. While X brings a special live set from Dave August to the main room. Night Train returns with a huge, huge line-up including Frankie Knuckles, Lee Foss and The Menendez Brothers. Off Recordings celebrate their 5th birthday with Andre Crom, Leftwing & Kody and Robosonic, and then Supernova open their 2014 with Moon Harbour boss Matthias Tanzmann (6hr set), Pirupa, Leon and NiCe7. Finally, KURV is preparing some secret special guests for their second outing on 28th Feb.
We're ready – but are you? Shake off those Christmas blues and party with us this new year…