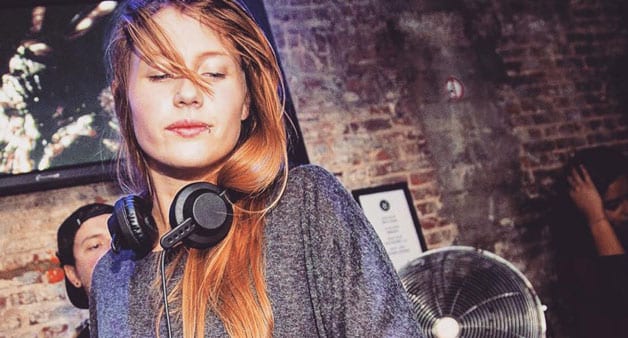 Egg LDN Announces Charlotte De Witte as their NYE headliner
Returning to celebrate NYE at Egg LDN with another show-stopping set is our huge Special Guest, Charlotte De Witte, who's been confidently carving out a reputation as a force to be reckoned with, notching up amongst other things the front cover of DJ Mag, a slew of high profile Festival dates and a debut release on Drumcosw. Surely a testament to where things are heading for this techno superstar in the making, Belgium-based Charlotte is conquering the scene with her blistering sets, one sweaty basement and epic festival stage at a time having racked up her finest year to date.
Joining Charlotte are our favourite Italian techno stalwarts, Luigi Madonna, first tipped by his mentor Joseph Capriati and with first releases on Drumcode and Plus 8 flanked by newcomer to the club, Regal who will play his first set which will undoubtedly complement the relentless tones of Charlotte and Luigi.
It wouldn't be NYE at Egg LDN without Tobi Neumann on the bill and after multiple releases on our in-house WCF imprint, Tobi returns with his engaging sound spanning multiple genres.
Manu Gonzalez also returns after one of the busiest periods in his rising career and of course, releases on our WCF label.
Egg LDN residents will be on hand to deliver their own captivating sets with a wide range of beats covering house to dubby techno. New Year's Eve 2018 will be the culmination of a strong year of venue developments and musical progression for us.
There has also been a slew of label showcases with the likes of Phonica Records and Viper making their debuts with room takeovers over the last year. The addition of our new resident and Phonica affiliate Luther Vine was another fresh talent added to the Egg roster while fellow resident, Kyle E, continued to support in the club itself and on the road for our 15 Years of Egg LDN World Tour.
2018 has been a significant year for both ourselves at Egg HQ and our loyal followers who are the legacy of the club. Marking our 15th year as one of UK's longest running dance music institutions and continuing to evolve with our ongoing building work, it's been quite an exciting time for us to thrive and grow within London's current soundscape.
We've welcomed a range of familiar and new faces to the club from FJAAK,Pan-Pot, Paul Ritch, Alison Wonderland, Jan Blomqvist and Colin Benders and with our consistently strong bookings policy, NYE 2018 is going to be a particularly monumental event for us this year.
www.egglondon.co.uk