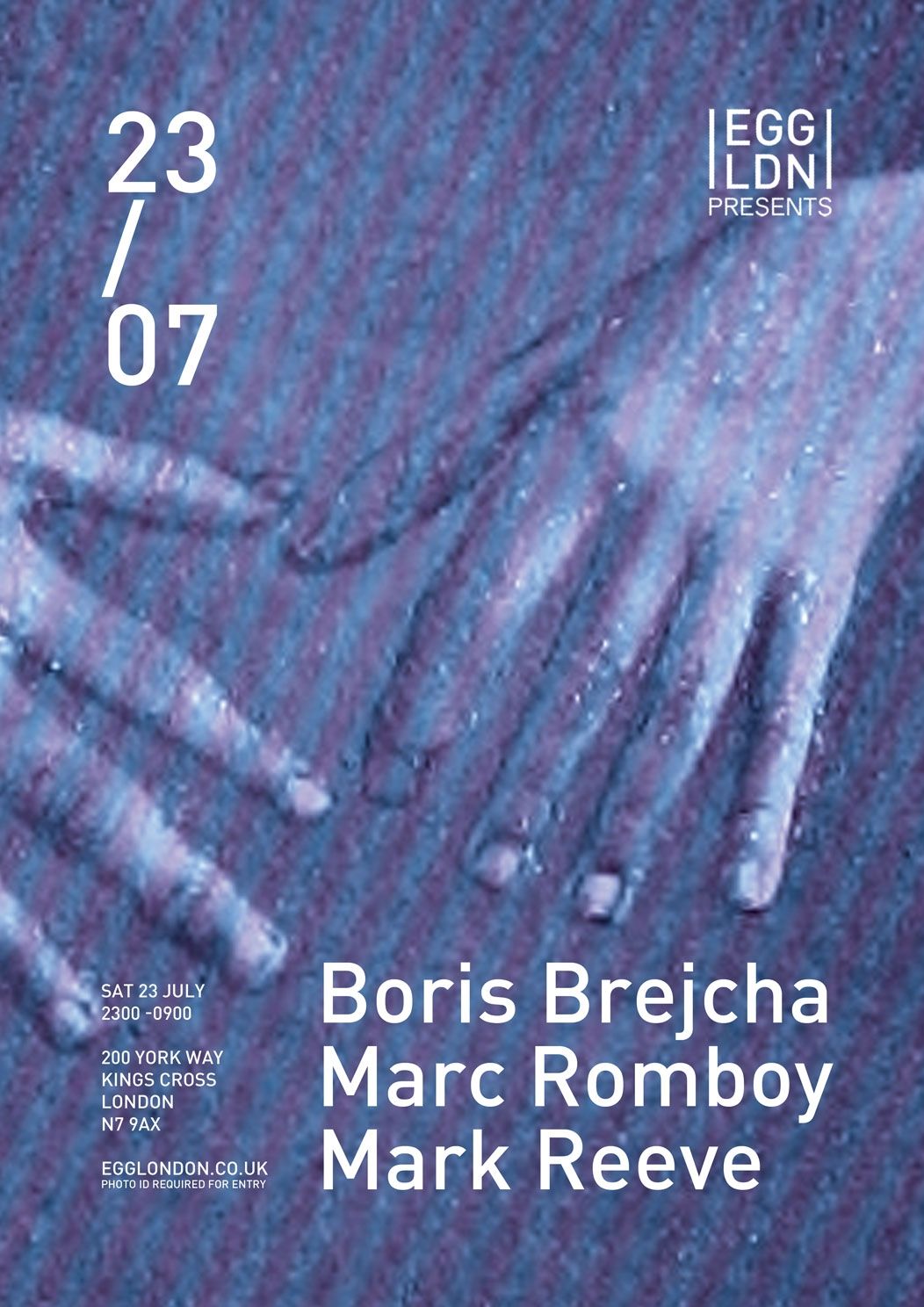 Egg Presents: Boris Brejcha, Marc Romboy, Mark Reeve
Egg Presents: Boris Brejcha, Marc Romboy, Mark Reeve
Saturday July 23rd
Boris Brejcha has christened his sound high-tech minimal, which may not be immediately helpful to the uninitiated. But having risen through the ranks on Autist and Harthouse, his recent '22' album for FCKNG Record (yes, really) laid out the width of his sound – a thick blend of electro basslines, progressive house melodies and rattling minimal beats. So high-tech minimal will do just fine.
Systematic boss Marc Romboy needs little introduction. Marc Romboy, everyone. (OK, if you insist then he's been knocking out house and techno classics since the late '90s, collaborating with a range of other top Djocks from KiNK and Tyree Cooper to Gui Boratto and Ken Ishii. Don't take our word for it though, check out Stephan Bodzin join effort 'Atlas', now ten years old, then listen to the synth-sational 'Bylgja' released just last year. See, no intro.)
Having experienced both the original UK rave scene and Frankfurt's early techno scene, Brit relocated to Germany Mark Reeve has the dance equivalent of an Oxbridge education. So no surprises that he found a home on Cocoon, run by Omen legend himself Sven Väth. Now also a follower of Adam Beyer's Drum Code, thank to the Swede putting out tracks like the punishing 'Run Back', when he's not in the club Reeve's top techno training can be sampled on radio shows from Christian Smith's Tronic Podcast to John Digweed's Transitions.