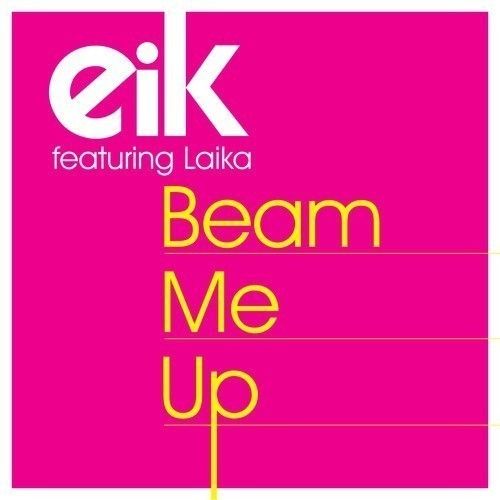 Eik feat. Laika – Beam Me Up
Planet Noise Recordings are excited to announce the release of 'Beam Me Up' the lead single from Oslo based electronica duo Eik.
Eik's 'Beam Me Up' demonstrates the duo's craftmanship and hardwork at encapsulating sounds and retaining the cross breed of electronica genres that they produced in their debut album, 'Undetected'; from slow-house and ambience to catchy electro pop and dance.
The duo teamed up with fellow countryman, record producer and songwriter Fred Ball for lead single 'Beam Me Up'. The now London-based producer originally from Norway moved to the UK when he formed the outfit Pleasure and made his critically acclaimed album which the Sunday Times hailed as their "favourite debut of the year". He has worked with everyone from KT Tunstall to M.I.A. over the last few years.
The single is rich in vocals from guest vocalist Laika, known as 'The Queen of Norwegian electro – pop'. Beam Me Up' includes synthesizers, a pop song structure and deep house production ethics. Combined with the vocals of Laika, this is pop music for those who like their music smart, well crafted and minimal.
Eik's music has already created a buzz with their first album being inspired by artists such as Goldfrapp, Röyksopp, Groove Armada, Jamie Woon, Jean Michel Jarre and William Orbit. Critics described their first album as "the best from two worlds, it grooves like disco and is catchy like pop." Mixmag featured their first album 'Undetected' as Album of the Month in July 2012 describing it as "an upbeat blend of European electronic ditties, sing-along electro-pop and blossoming ambient pieces".
Eik keyboardist and composer Per Kåre Limmesand has a Master of Science degree in 'Acoustics and Electronics'. Besides making music, he works as an acoustic consultant in the firm Brekke & Strand Acoustics, and has been involved in work with the acoustics of the New Opera House in Oslo. Drummer Kristoffer Carlsen has a Master in Music on the topic 'Groove Events and the Experience of Pulse in Contemporary African-American Popular Music'. Kristoffer has been an active musician on the Oslo scene for years.
With their debut album a sucess, 'Beam Me Up' is the lead up to an even greater second album.