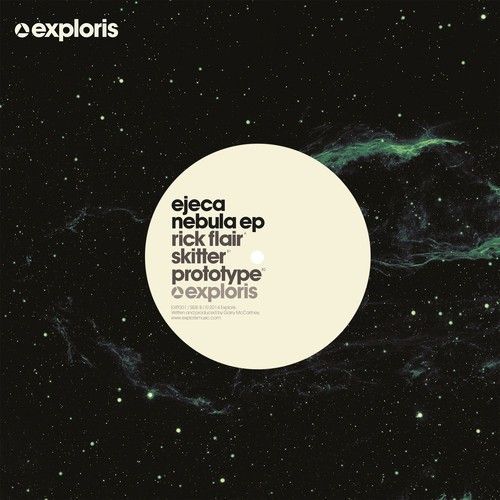 Ejeca – Nebula EP
The debut EP from Exploris, 'Nebula', kicks off with its vinyl release on 1st September, with the digital record dropping across online stores on September 15th. The three-part EP features the label head Ejeca laying down some of his finest beats to date, as he marks full on techno territory to his untarnished track history.
Garry McCartney aka Ejeca is well known for his technically on point and powerful productions, that always hit a note with DJs and clubbers a like. As a DJ he reads the crowd and always delivers, as a producer his high quality and technically consistent abilities, make his sound highly respected and noticeable amongst young producers today. Having grown from 90s revival, vocal house, we see Ejeca pour personality and a viewpoint into the music he is backing now.
A gritty, genre-bending, techno introduction to Exploris, 'Rick Flair', 'Skitter' and 'Protoype' cut together direct, big room driving bass, with heavy synth and bouncier electro. Each track nods to the eclectic taste that will lay the foundations of the label, all the while giving a clear indication to the dynamic output that is soon to come. As the harder tones present Ejeca's musical development, with labels like Pokerflat and BPitch taking note, Exploris' sound can expect to evolve from release to release with collaborations on the way from friends and new, undiscovered talent.
The EP has already seen widespread acclaim, with radio support from nationally recognised BBC Radio One DJs like Skream, B.Traits, Monki and Toddla T, as well as exceptional feedback from DJs such as, Steve Bug, Catz N Dogz, Bicep, Eats Everything, Dusky, Nick Curly, GERD, Tim Sweeny and Phil Kieran.
It's a no holds barred release, set to make Exploris' mark on the underground.