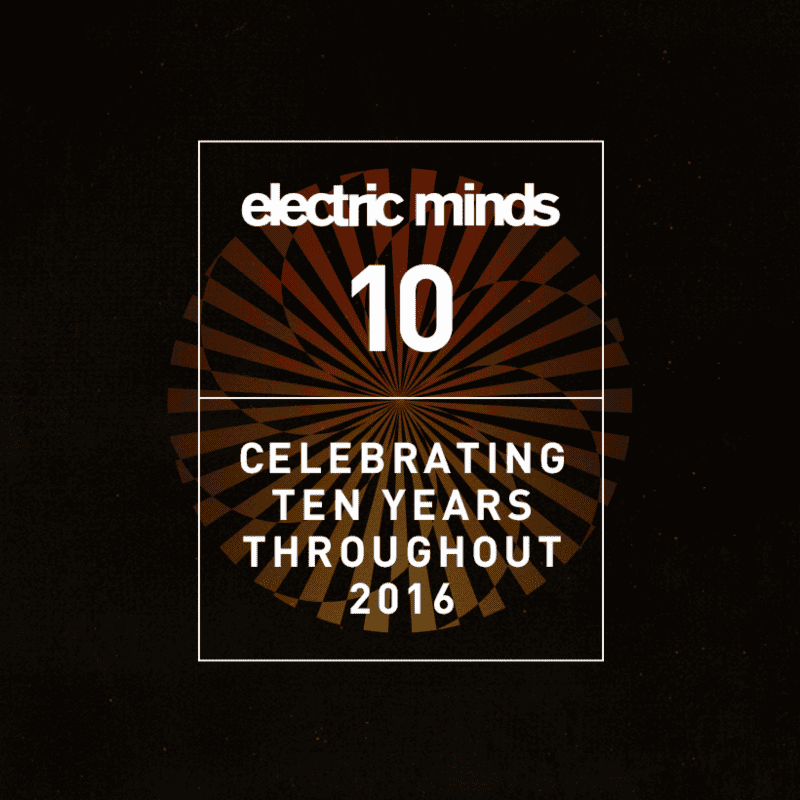 electric minds NYE Finale
Celebrated party-starters electric minds make the momentous announcement that 2016 will be their final year in operation and reveal plans for an intimate New Year's Eve party at Corsica Studios, which will be their final ever event.
With a decade spent at the forefront of electronic music, a string of stand-out releases from the likes of Move D, Endian, Radio Slave and dBridge and some of the best underground parties in Europe under their belt, head-honcho Dolan Bergin has made the decision to conclude electric minds, in order to focus on sister-brand, The Hydra.
Following a year-long celebration for electric minds' 10th anniversary that's seen some of their most memorable events hosted in New York, Barcelona, Marrakech and Dimensions Festival – with Berlin, Copenhagen and Paris still to come this month – the season will culminate with one last, almighty party at bastion of London nightlife, Corsica Studios.
Fitting for the festive finale, electric minds will host an intimate soiree with the label's closest friends and family as Move D and Hesseltime join Dolan behind the decks in Room 1 and Mr Ties plays all night long in Room 2 for an unforgettable, all-night send-off on Saturday 31st December 2016, giving electric minds' community a chance to join together and bid an apt farewell to a music institution that's come to mean to much to so many.
Speaking on his decision, Dolan said: "Our tenth year in 2016 has seen some of the best events we've ever done; we have a lot of fond memories from the last twelve months, making new friends in New York, Marrakech, Mexico, Colombia and many more places along the way. Some times it's good to quit while you're ahead and while you're hopefully still relevant in such a fast moving industry. When the parties were started and then the label it was just for fun, there was no master plan but for electric minds to be an outlet for music that myself and others enjoyed at the time. When I met Ajay in 2011 and The Hydra was born so much of our time was dedicated to building the project. As The Hydra became more successful there was less time to focus on running an independent label. Ajay also introduced me to a lot of new music so The Hydra became a more suitable platform to work on a diverse roster of labels and brands. So a few factors came together as we entered our 10th anniversary which made me think that it was a good idea to make it our best year yet and sign off 2016 on NYE with an intimate bash for the many friends we've met along the way."
A video feature recorded at The Hydra's Blueprint 20 event earlier this years gives a glimpse into the dedication and passion invested into each event:
24 hours of The Hydra from The Hydra on Vimeo.
ELECTRIC MINDS TO CLOSE AFTER 2016
NEW YEAR'S EVE FINALE ANNOUNCED
WITH
MOVE D
MR TIES
DOLAN BERGIN
HESSELTIME
10pm – 6am | Saturday 31st December 2016 | Corsica Studios