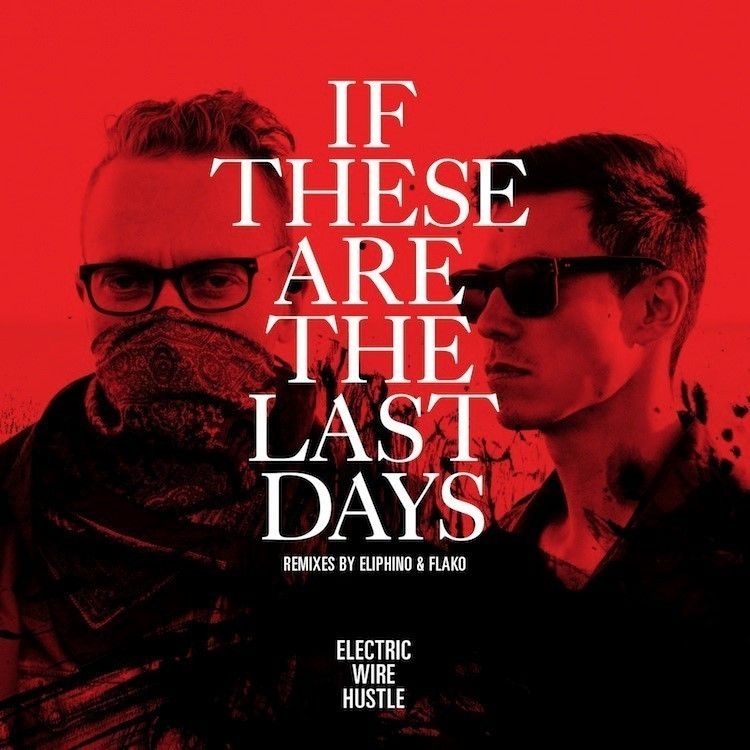 Electric Wire Hustle – If These Are The Last Days
EWH have been away refining their sound and the result of their 5 year hiatus is the stunning single "If these are the last days".
Premiered across RBMA, Boiler Room and UK's Clash Magazine "If these are the last days" pushes the bands sound forward while referencing key musical points of the past. Addictive, insistent and rootsy grooves amongst lyrical sophistication have led them to independent label somethinksounds and undoubtedly give a sense that you've heard the song somewhere before – although actually you haven'tŠ
As the first of two EP's and with remixes from Flako and Elphino to accompany the B-side "Bottom Line" the lead EP from New Zealand-based duo Electric Wire Hustle (EWH) is bursting with powerful and engaging songwriting -highly reflective of the Berlin based label somethinksounds ethos.
Thick drums and percussion layered with synth lines and hints of the Fender Rhodes will have your neck snapping while your ears crane to the evocative vocals of Mara TK. "Love Will Prevail" will undoubtedly further show the bands commitment to evolve and continuously embrace a wide palette of electronic music; Smooth blending of funk, soul, disco and house elements along with of course their exuberant silky-toned vocals become more timeless than ever.
The band have just finished their US tour with sell out shows across New York, San Francisco and L.A with their special personally selected performance alongside genius drummer and Hip Hop establishment Questlove at The Roots picnic undoubtedly a highlight.
"If these are the last days / Bottom Line" EP taken from the album is out now with remixes from Flako and Elphino.