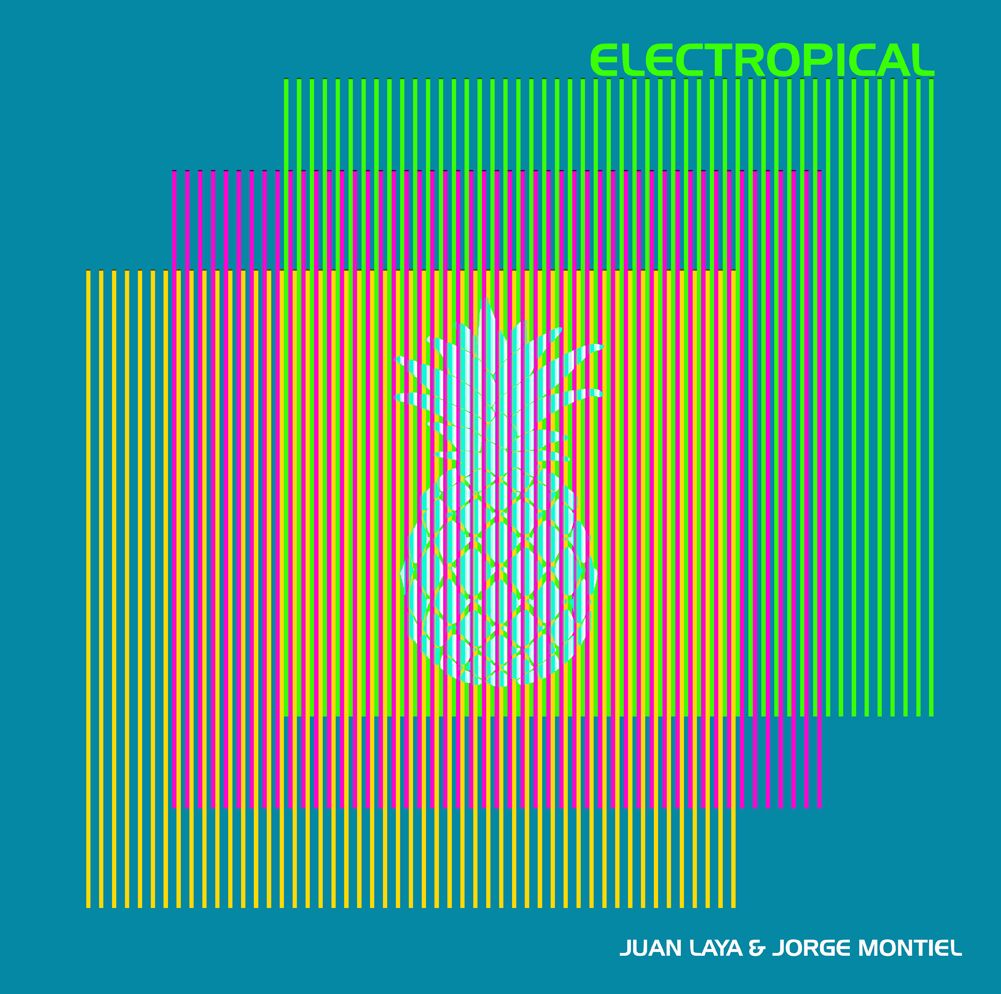 Juan Laya & Jorge Montiel - Electropical
Infusing tropical vibes and electronic grooves to reflect the vivid ever evolving Latin American soundscape is the fresh musical excursion 'Electropical' as synthesised by London based producers, Juan Laya and Jorge Montiel. 'Electropical' – one word, one sound that distills a melting pot of authentic latin anthems, jazzy grooves, disco infused songs and balearic sounds all processed in HD for an immersive experience which explores the colourful influences of the Caribbean, vast Amazonian dimensions and beyond. Its heart-warming journey is a highly seductive experience that further enhances the mood with repeated play.
'Electropical' sees Juan Laya & Jorge Montiel (best known for their Los Charlys Orchestra albums and tracks including 'All Around The World', 'Everlasting Love' & 'Sunshine' ) re-imagine some of the most emblematic tracks from the Latin music world including ''Manduco' and 'Fruta Fresca' as well unveiling new material including an awesome jazzy Latin Disco version of the millennial summer anthem 'Pasilda'. Playful sounds and organic grooves are carefully balanced with a subtle 'Electropical' touch to forge a natural expression of fusion – a perspective that has characterised the work of Juan & Jorge for more than a decade now.
From the impressive folk-inspired Todd Terje favourite, 'Cumbanchero' (included on his Radio 1 Essential Mix) to the raw percussive style of 'Tambor Urbano' 'Electropical' elegantly weaves into its textures the primal drums, rippling jazz guitar, undulating bass and unique sounds such as vibraphone, Peruvian pan flute and congas conjuring the roots of latin music in 'electropical' style. This unique sonic landscape forges an intimate connection
Flag-bearers for contemporary latin-infused sounds London/Venezuelan production duo, Juan Laya and Jorge Montiel, celebrated their 10th anniversary in 2017 by joining forces with the soul legend, Omar on 'It's So/History' and have built their reputation on classic cuts such as 'All Around The World', 'Everlasting Love' & 'Sunshine'.
For the last decade London/Venezuelan latin brothers in music, Juan Laya and Jorge Montiel have championed a unique fusion of funk-infused grooves under the aliases of The Boogie Man, Boogie Magic and Los Charly's Orchestra via their Imagenes imprint. Impressing music loving connoisseurs around the world, their music has enjoyed A List plays from Pete Tong's Radio 1 show, Craig Charles' Funk and Soul show on BBC6 and Jazz FM. Their latin-infused grooves can be found on best-selling compilations from Defected Records, Expansions and Universal with esteemed producers John Morales, Joey Negro, Dimitri From Paris, Jose Padilla and Opolopo delivering wonderful remixes on their ever-growing catalogue.
One of London's most effusive champions of latin music Jorge Montiel is one of the new DJs in the Latin Lounge at the new Annabel's club in Mayfair, and hosts residencies at Topolski Bar at the Southbank Centre on Saturdays with upcoming dates April 21st & 27th; May 12th & 25th and June 1st, 16th & 29th. He also holds a monthly Vinyl only Sunday afternoon event at Crate in Hackney Wick (by the canal), and continues his residencies at Trapeze and Barrio in Shoreditch.
Further afield having just returned from a tour of the East, Jorge is DJing in Ku De Ta Bali on the Easter weekend of March 30th & April 1st before heading to Australia the following weekend April 6-8th.
May 18th: Hookie Chookie, Manchester
May 23rd: SOAS Radio interview with Madera Verde – 2pm
June1st: Bohnengold club, Berlin, with DJ Trujillo
'Electropical' is the new album from Juan Laya & Jorge Montiel on Imagenes Records and out on Limited Edition Vinyl 12" and Digital Download on 25th May 2018. Cat No: IMAGENES080