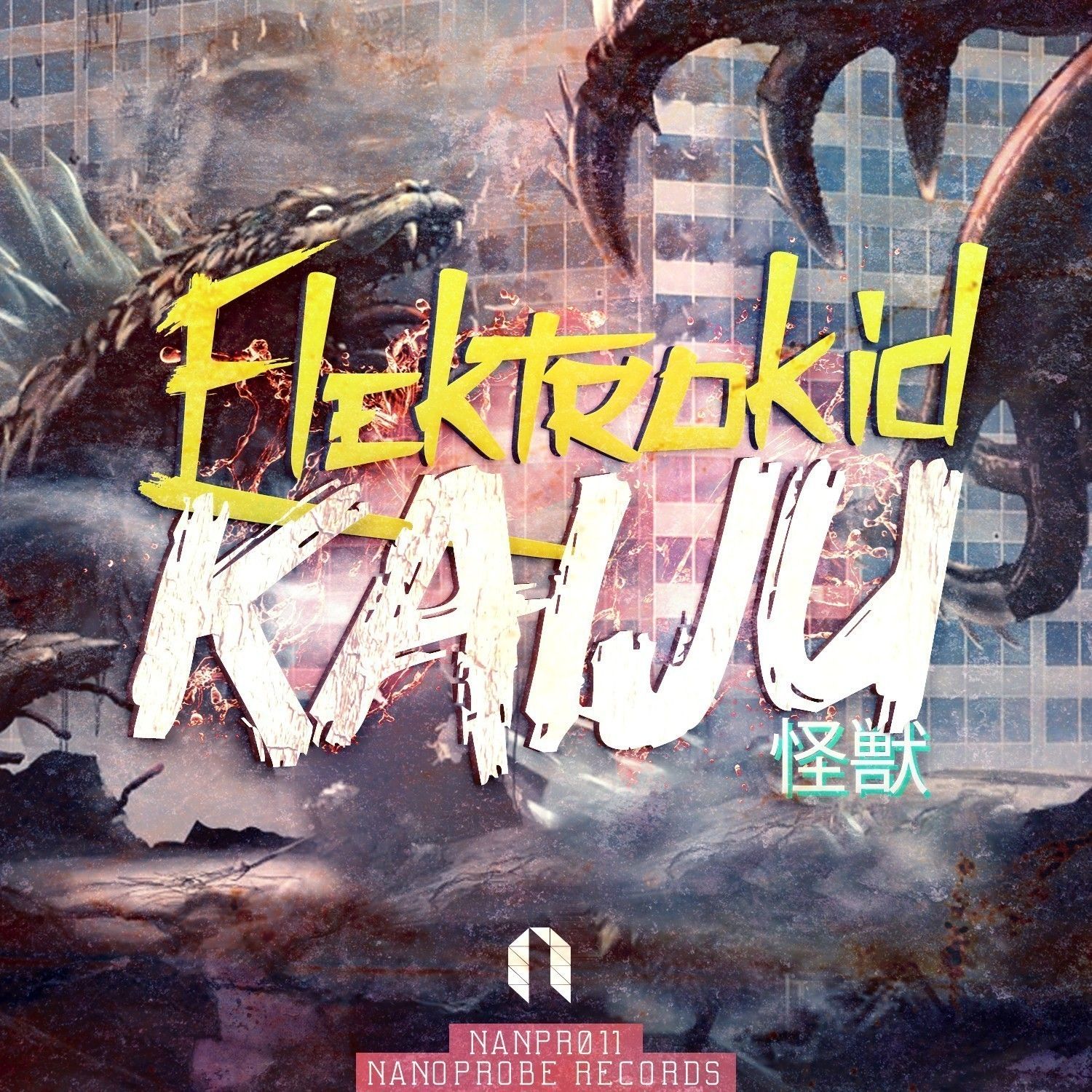 Elektrokid – Kaiju
Nanoprobe smash back through the door with the third offering of new storming Electro focused imprint Nanoprobe. Elektrokid has tamed a monster and sealed it into an audio file by the name of 'Kaiju'. Direct translation from Japanese, 'Kaiju' means 'strange creature' – but in this instance the creature is this enormous track. Curated like an audible Frankenstein, Elektrokid played the part of the psycho doctor, armed with an array of synthesizers and audio manipulation tools. With these he twisted 'Kaiju' out of warped basslines and outrageous kickdrums. Designed for maximum impact delivered at jet-engine volumes, Elektrokid clearly had dance floor devastation in mind during construction. Twisted 303-style acid lines twist in and out of the full-fat kick drum, which lands with the force of a jackhammer. This is Electro with attitude and is not for the light hearted.
Nanoprobe clearly have a direction focused on Electro-inspired carnage. Elektrokid knows a thing or two about warping basslines to the extremes and this results in a beautiful partnership.
Play this track with extreme caution. You have been warned.
You can purchase your copy of 'Kaiju' now on Beatport:
http://www.beatport.com/release/kaiju/1150920
YouTube:
https://www.youtube.com/watch?v=PFdaFLUxCn0
Soundcloud:
https://soundcloud.com/nanoprobe-records/elektrokid-kaiju-exclusive
Elektrokid Online:
https://twitter.com/Elektrokid_
https://soundcloud.com/elektrokid
https://www.facebook.com/ElektrokidOfficialFanPage
http://elektrokid.be
Naprobe Records:
https://www.facebook.com/nanoproberecords