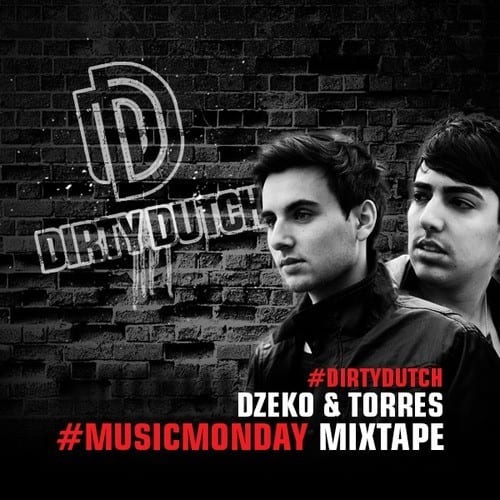 Podcast: 013: Dzeko & Torres
Following standout mixes from Mitchell Niemeyer, Delivio Reavon & Aaron Gill, Showtek and most recently Carita La Niña, Dirty Dutch are ready to drop the latest instalment in their burgeoning #MusicMonday mixtape series, which is available now.
The fifth hour long DJ Mix comes from fast rising Canadian duo Dzeko & Torres who deliver a scintillating high octane selection of upfront house and electro that showcases why their reputation is so rapidly building.
Still early in their career, Toronto based DJ/production duo Dzeko & Torres have quickly won the support of tastemakers and fans alike with their brand of fresh big room productions. Bursting out with a series of Hype Machine topping remixes, following their debut EP at the end of last year, 2013 has been a busy year for this duo so far, performing at a slew of festivals including Ultra Music Festival, Coachella, Tomorrowland, and Electric Daisy Carnival, as well as dropping the huge 'Down To This' alongside Dirty Dutch leader Chuckie.