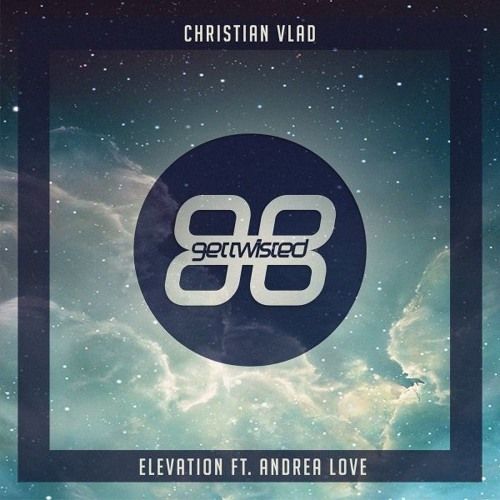 Christian Vlad & Andrea Love - Elevation
Italian DJ/Producer Christian Vlad joins forces with Chicago singer Andrea Love to deliver the brilliantly uplifting piano house cut 'Elevation' released on Get Twisted Records on 19 May 2017.
'Elevation' is a feel-good 90s tinged anthem that's perfect for the summer months and immediately transports the listener to sun-soaked beach parties. Andrea Love's powerful yet soulful vocal and the catchy lyrics are certain to get a big reaction everywhere 'Elevation' is played.
Milan-based Christian Vlad has been a DJ and producer since the mid 90s, becoming a pillar of the Italian Nu-Disco/House scene.
Christian Vlad's debut release was 'Zebra' in 2010, co-produced with Simon De Jano. This was followed by 'Do Love' with Vincent Lupo, which reached No. 4 in the Beatport House chart. Christian Vlad's releases have been supported by UMEK, MAKJ, EDX, Jus Jack, Simon De Jano & Madwill, and Federico Scavo.
Since its inception 2012, Tough Love's record label, Get Twisted Records, has gone from strength to strength, signing an imprint deal with Columbia Records in 2015 and featuring releases from both established names and rising talent including Roger Sanchez, Todd Terry, Sandy Riviera, Amine Edge & DANCE, Man Without A Clue, Purple Disco Machine, Full Crate, No Artificial Colours, Hannah Wants, LiTek, Leon Lour & Felon, and Get Twisted Records continues to grow in stature, with four sell-out London shows in 2016 showing the power the label currently commands in the UK.
Social Media links
Christian Vlad:
www.soundcloud.com/christianvlad
www.twitter.com/Christian_Vlad
www.instagram.com/christianvlad/
http://dj.beatport.com/christianvlad
www.mixcloud.com/ChristianVlad
www.christianvlad.com
Get Twisted Records:
gettwistedrecords.com
soundcloud.com/gettwistedrecords
facebook.com/gettwistedrecords
twitter.com/gettwistedrecs
youtube.com/gettwistedrecords
http://instagram.com/gettwistedrecords