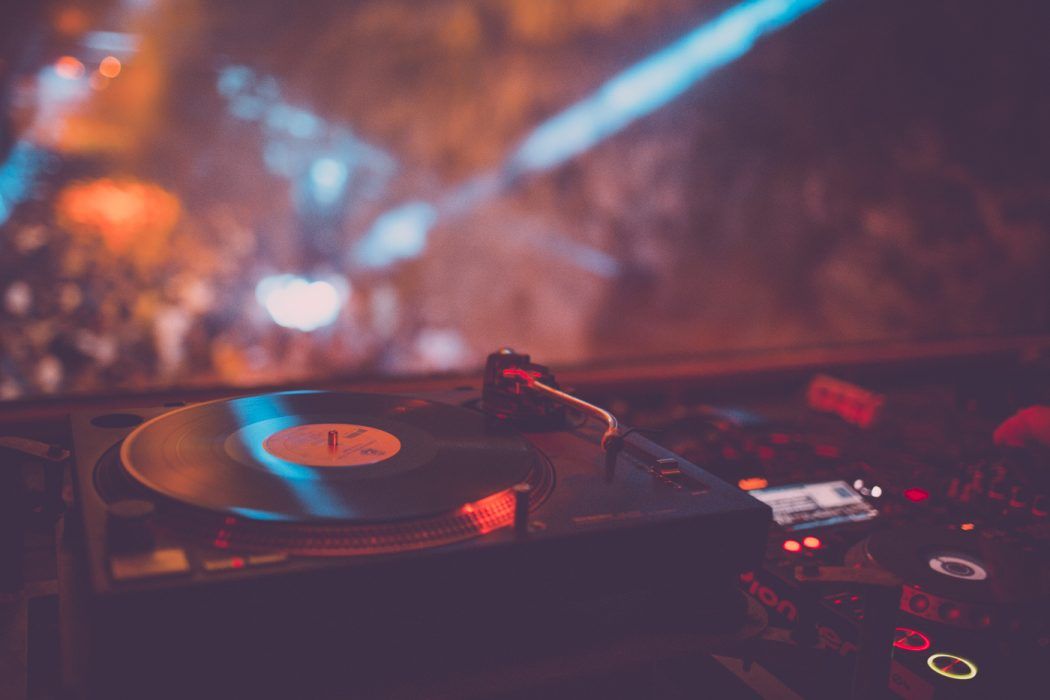 Eleven names added to Dimensions Directory
Eleven names added to Dimensions Directory, additions include Ash Lauryn, Born Cheating, Daisy Moon, Kiara Scuro, Michael Upson, Masalo, Molinaro, Nas1, Ruby Savage, Yukari BB and YuriStarted in 2017 by the Dimensions Festival team as a way to shine a light on emerging DJs and producers the world over, Dimensions Directory has become an invaluable network to those involved. As 2018 begins, this year's fresh recruits can be announced – with Ash Lauryn, Born Cheating, Daisy Moon, Kiara Scuro, Michael Upson, Masalo, Molinaro, Nas1, Ruby Savage, Yukari BB and Yuri all joining the extended global family. Each new member is set to drop a mix across the next few months, starting with Ash Lauryn, below. Dimensions Directory is made up of friends that have been involved in some way across the seven years, and offers opportunities such as shows, networking and guidance.
Carrying over the eclectic personality of Dimensions, the latest additions range from ATL based, Detroit born Ash Lauryn, to Masalo, part of Amsterdam's next wave of young creatives. Then there's Michael Upson, founder of Leed's gay dance party 'Love Muscle' and Kiara Scuro, a South London based duo who host a regular show on Peckham's finest station – Balamii. These join the current Directory artists, with anu, SNO, ANDWOT, Kamma, Jay Simon, Debora Ipekel and more already on the books. Digging through the Directory is a chance to unearth pure talent, and find a next favourite producer or selector.
2018 DIMENSIONS DIRECTORY RECRUITS
In alphabetical order || All info at http://www.dimensionsfestival.com/dj-directory/
Ash Lauryn
Ash Lauryn is a DJ, promoter, and blogger from Detroit, based in Atlanta, GA. Ash is influenced by her Detroit roots. As an active member of the dance music community for over a decade, Ash ran her own party 'Orbit', and runs a bi-monthly event 'Expressions.' In 2017, Ash dropped mixes for the likes of Rinse FM, NTS Radio, Discwoman, and Honey Soundsystem, to name a few. Her infamous "Black Girls Like Techno Too" mix for Honey Soundsystem received rave reviews.
Born Cheating
Born Cheating is a London based DJ, founder of label Tiff's Joints, and part of the Touching Bass community. Having been obsessed with music from a young age, it was hip-hop that led him to try his hand at DJing. Style wise, Sean selects from a wide spectrum of sounds, cultures and eras – just at home mixing Herbie Hancock into Sandra de Sá as he is blending dancefloor cuts.
Daisy Moon
Daisy Moon is a DJ and producer based in Bristol, UK, and a key protagonist in the city's underground dance music scene. Known for weaving techno, electro and deep house into her immersive sets, Daisy cut her teeth as a resident at the Idle Hands-affiliated club night, Brstl, an event dedicated to artists and DJs making and playing music in the city. In amongst all this Daisy hosts a monthly show 'Relations' on Noods Radio.
Kiara Scuro
Kiara Scuro is the moniker of friends Rosie Ama and Nadia. Formerly under ATLAS Radio, the pair hosted regular shows on Reprezent and Worldwide FM, where they showcased their tastes for varying genres and sounds. Their new slot on South London's Balamii Radio sees them playing the darker and weirder side of their collections, and has helped land them a residency at Peckham's newest music venue, Ghost Notes.
Michael Upson
Michael Upson has been at the forefront of the DIY party scene in Leeds for the last decade, most recently founding the gay dance party: Love Muscle. Starting just over two years ago in response to the generally dire state of queer night-life in Leeds, Love Muscle aims to provide an inclusive space for the LGBTQ population of the city with a slightly more discerning music taste.
Masalo
Dutch-Japanese artist Masalo is part of the new wave of Amsterdam music creatives. His musical outcomes offer perspectives of his universe, combining a love for soulful dance with the raw Amsterdam aesthetic. Masalo's sets are proof of this, unearthing unfamiliar sounds and combining them with records that could be seen as modern-day successors. Masalo's creations are also favoured by Rush Hour, where he will release his next EP soon. Together with Kamma, he runs Brighter Days, a colourful get-together celebrating dance culture.
Molinar
Molinaro has honed his production and DJing craft for over a decade. He's one of the capital's best technicians behind the decks, a skill most recently recognised by NTS Radio, who rewarded him with a regular monthly slot on the airwaves. The first of which shot straight into the NTS Picks for the week. With a debut release on fellow NTS host Steve Julien's Apron Records imprint, the future is looking bright for the London DJ and producer.
Nas1
Nas1 is a Bologna-based duo with a tough signature sound they've handling analogue machines and vinyl since 2010. Then their debut EP, "Super Quartet" was released on Bosconi Records, followed by releases on distinctive underground labels like Robert Crash's NBST Limited and Money $ex Records run by Glenn Astro and Max Graef. Francesco and Federico are also founders of Revolver, a cultural association with events at Bologna Modern Art Museum Funkineven, Marcellus Pittman, Byron The Aquarius, Ron Morelli, and more have played.
Ruby Savage
Earning stripes in music working for Honest Jons, Sound Signature, Wildheart Recordings and Sounds Familiar, Ruby Savage is label manager at Brownswood Recording. She presents on Worldwide FM as well as co-hosts monthly NTS radio show and club night 'In Flames.' Grounded in the roots of rhythm, Ruby passionately shares her love for the dance through genre-defying DJ sets.
Yukari BB
Yukari BB began her DJ career in 2000. She moved to London in 2004 and experienced Djing there and was influenced by the legendary Broken Beats party CO-OP at Plastic People. After returning from London in 2007, Yukari established and managed Juno Records Japan office for seven years.
Yukari BB's DJ style is based on soul, jazz, funk, Brazilian, house, disco, boogie. Mixing a variety of good music, which we call as "Crossover" style alternatively. Her representative regular party is called Especial Records Session with Yoshihiro Okino for Kyoto Jazz Massive at The Room in Tokyo since 2007.
Yuri
York has never had a reputation for being a party town. However, tucked away just within the historic city walls lies Bar Lane Studios, where Sam Jefferies divulges his passion as a painter by day and a DJ by night under the guise of Yuri. His party Rhumboogie has transcended the boundaries between locals and students, bringing together the underground community of York in the name of charity.