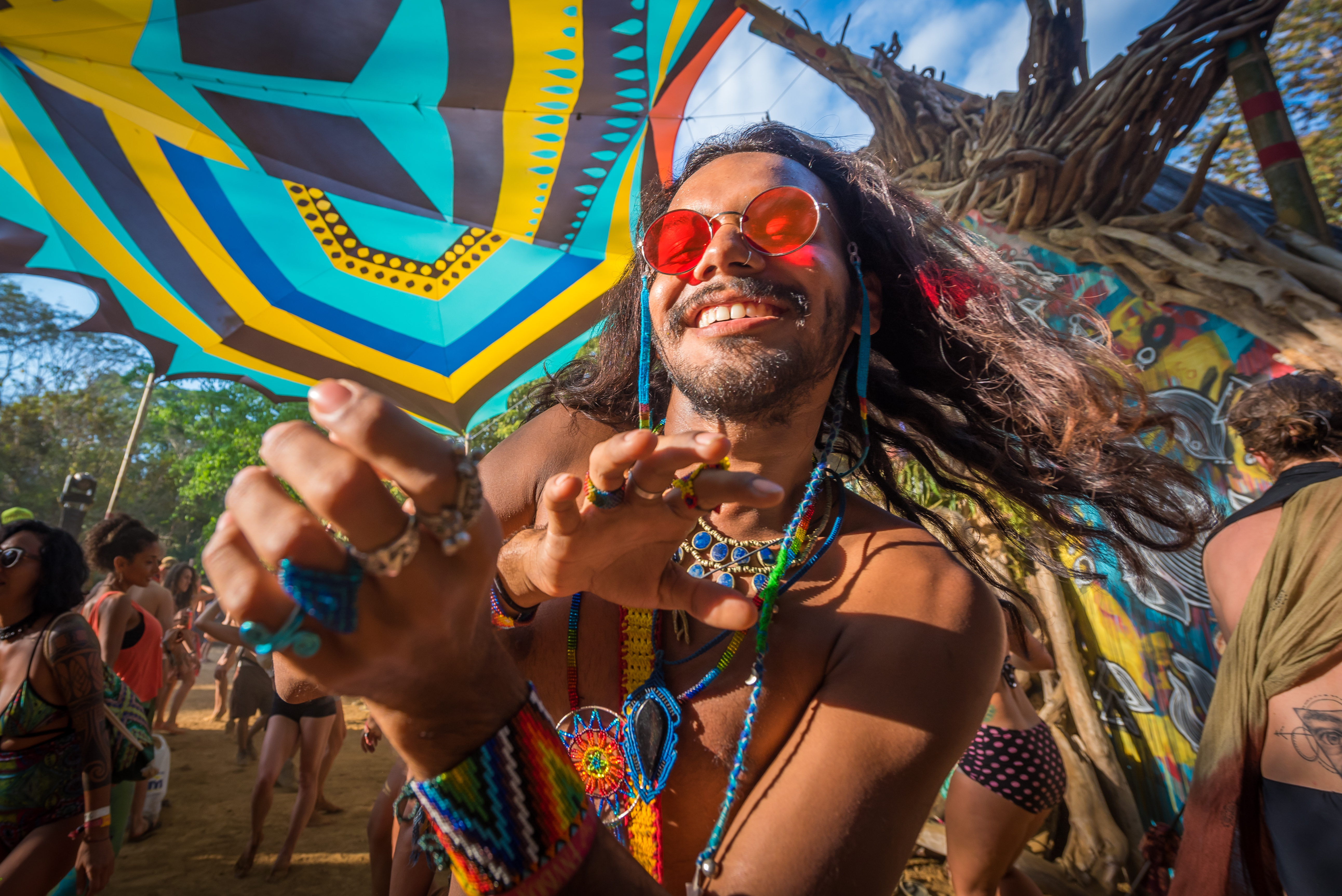 Envision Festival Costa Rica Drop Full Lineup
Envision has just announced the full 2018 music lineup for the eighth edition of this life changing event. Held between February 22nd to February 26th and nestled sweetly in the heart of a jungle paradise in Uvita, Costa Rica.

Envision is a 4-Day festival perfectly nestled where the Pacific Ocean meets the wild jungle of Costa Rica. As a celebration dedicated to awakening our human potential, Envision Festival provides a platform for different cultures to co-exist in conscious community. Envision provides a platform for different cultures to collide harmoniously in regenerative community and inspire one another through the collective participation in art, spirituality, yoga, music, dance, performance, education, regenerative strategies and our fundamental connection with nature.
With more than 100+ musicians converging at the festival, 2018 is set to be the most multicultural Envision lineup to date. Headliners topping the bill include the Australian social activist and fan favorite, Xavier Rudd, who sets the tone for the year.
For his first Envision appearance, the high-octane UK-based sensation TroyBoi will join the fray and the venerable pop savvy Canadians Bob Moses will infuse a few timeless moments with their own special mix of live and electronic instruments on the mainstage. From America, New Orleans-based face melting legend The Russ Liquid Test, and Minnesota hailing chaos tamer, Manic Focus are sure to rubber more than a few necks. Plus, the French-born producer and bass master CloZee will remind us why she's a favorite at Envision with her fierce and stylish beats. Rounding out the top slots at the world famous Lapa Stage, Israeli dynamo Chaim will hand-deliver his next level sounds, and the Italian with the badass backhand DJ Tennis will slice up his multilayered cake of sweet sweet house music. With the addition of Spanish techno lords AudioFly, the jetsetting staple of Don't Sit On The Furniture and Robot Heart Behrouz, and Berlin born Monolink, who is known to lather saucy live instrumentals in dreamy bouncing bass, the house and techno lovers have a lot to be excited about.
More than ever, Envision celebrates choice local flavors in what is already an expansive spread of international musical delicacies, by adding world famous Costa Rican artists like Santos y Zurdo and Patterns. Also on the bill from Chile, Envision welcomes Matanza, bringing a minimal funk to the dancefloor. Columbian orchestral ensemble La BOA will offer an authentic sample of true to form afrobeat, while Chancha via Circuito blends sound from the underground of South America with the blissed out house usually found only on a sunrise in the deep playa of Burning Man.
Envision is distinguished as the most environmentally conscious festival of its size in the world, Envision has been reforesting the site of the event for six years and counting, from the deforested cattle farm it once was. ALL single use plastic is expressly forbidden, and all the foods sold are organic and grown by farmers in the area, while all the clothing products sold in the market are fashioned by locals with a net positive impact on the environment. In tandem with a commitment to building only with materials harvested from the jungle and composting initiatives throughout the venue, Envision upholds an ethos of regenerative celebration that continues to grow year after year.
QUOTES FROM CO-FOUNDER
"We really wanted to bring in best in breed artists from every corner of the globe" says Envision Festival Co-Founder and Music Director, Josh Wendel. "But we also wanted to create a platform for some of the best emerging talent in Costa Rica and its neighbors. In addition to being our most intentional lineup yet, the artists we've got coming for Envision 2018 are both world famous and driven to achieve the same impact we want to make in the world. Through language and culture we're united by the dream we share, and that just makes the experience of coming together on the same dancefloor so much more special."
FULL LINEUP
SOL Stage: Xavier Rudd, Bob Moses, Matanza, Manic Focus, Russ Liquid Test, Mike Love, La BOA, Patterns, Santos y Zurdo, Un Rojo, Voodoo
LUNA Stage: Troyboi, CloZee, Thriftworks, Desert Dwellers, Random Rab, Dimond Saints, IHF, Stickybuds, SoDown, Soohan, Whitebear, CharlesTheFirst, K.L.O, Slynk, AtYyA, The Librarian, Austero, Dragonfly, Soulacybin, Tor, Dubcoling, Traveler, Releece, Fore, Mike Wallis, Irieyes
LAPA Stage: DJ Tennis, Behrouz, AudioFly, Chaim, Monolink, Tara Brooks, Chancha Via Circuito, Be Svendsen, Amani, Treavor Moontribe, Nanuk, Faceblind, Javier Portilla, Zach Walker, Melissa O, Brian Hartman, Freebound, Driss Skali, Ivan Cespedes, Bushman, Fredo Cortez, Bunny Wabbit, Funka, Fernando Melo, Maria Wabe, Hawk, Bosque
Yoga Classes By: Donny Starkins, AubryMarie, Sofiah Thom, Amber Zuckswert, Esteban Salazar, Anton Mackey, Dennice Sanhueza, Whaka, Gregorio Avanzini, Michael Stewart, Yaniv Shanti, Yali McGregor, Sarah Bonsall.