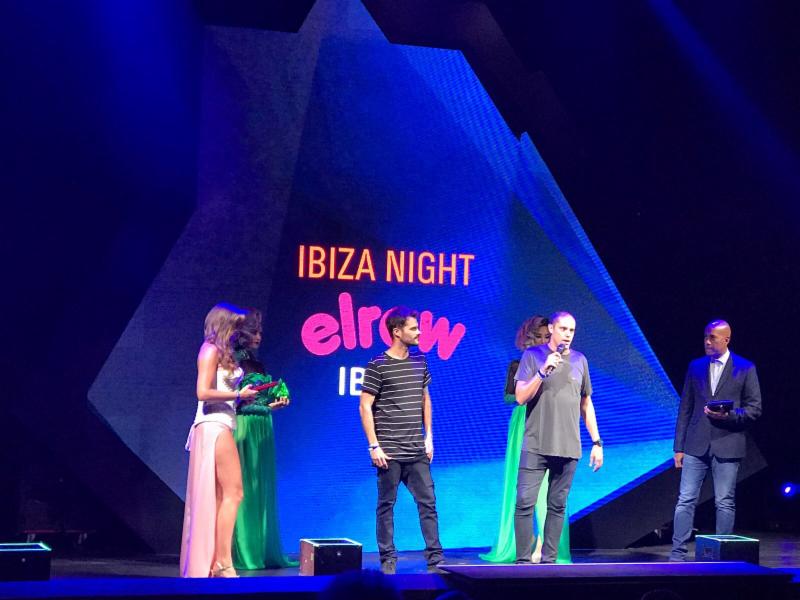 elrow Wins Special Industry Award – 'Ibiza Night' at DJ Awards
elrow has Scooping the 'Special Industry Award' for 'Ibiza Night' at the DJ Awards 2017.
Following a land-mark season that's seen elrow become an Ibiza institution and cover the Island in confetti, the team have been recognised for their immense efforts to consistently deliver spectacular, immersive experiences.
Notifying elrow of the prize, DJ Awards commented "Without a doubt our panel and the team here all agreed that from all angles, production, line-up, ambience and most importantly the music this night will go down in Ibiza history."
Collecting the prize for elrow alongside Ibiza Director Julio Martin at DJ Awards' 20th Anniversary ceremony, erlow CEO and Co-Founder Juan Arnau Jr said: "We're thrilled and honoured to be presented with the Special Industry Award by DJ Awards in Ibiza. 2017 has been an incredible year for elrow in Ibiza, with our Amnesia residency reaching heights we had only dreamed of. We would like to thank our hard-working Ibiza team who have worked tirelessly to ensure each show is truly special, and most of all, we would like to thank the thousands of fans who attended our shows this summer and made this season our best to date. We wouldn't be here without you! We look forward to coming back next year for another spectacular season in Ibiza." – Juan Arnau Jr, elrow co-Founder
Having bought a different immersive theme to Amnesia every Saturday for 18 weeks, elrow prepare to throw one last, almighty party as they launch a new 'Enchanted Forest' theme for a colossal Closing Party on Saturday 30th September at Amnesia.
elrow Amnesia – Closing Party – Enchanted Forest
23:00 – 06:00 | Saturday 30th September 2017 | Amnesia, ibiza
SETH TROXLER
EATS EVERYTHING
MARC MAYA
TONI VARGA
BASTIAN BUX
LINKS & FURTHER INFO
www.elrow.com
www.facebook.com/ElrowSunday
https://twitter.com/elrow_
www.youtube.com/user/ElRowChannel
www.instagram.com/elrowofficial