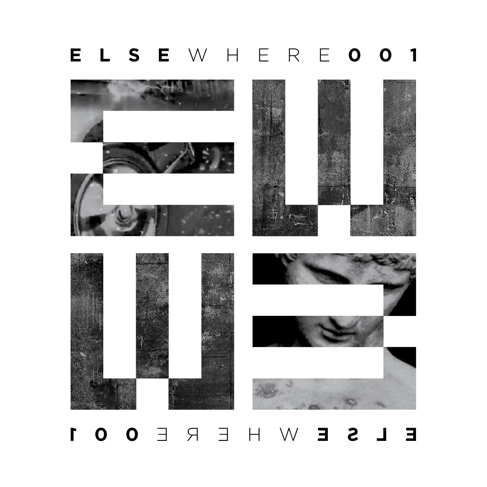 Elsewhere Festival in Hackney announces full lineup…
ELSEWHERE festival is delighted to announce this years full lineup…
New additions include Leon Vynehall, Karma Kid, Mumdance, GetMe!, Andy Blake, Chainless Dorsia, Standard Place Livin Proof and many more. This brand new two-dayer launches on May 2nd – 3rd in Hackney, London.
Created by the team at dollop, ELSEWHERE 2014 is a new multi-venue festival taking place across various Hackney spaces on May 2nd – 3rd. Boasting a carefully curated line-up of celebrated acts and DJs from the cutting edge of contemporary electronic music, ELSEWHERE 2014 is the sister event of Nottingham's EVERYWHERE festival, which launched with a sell-out success last year.
In additional to the much-fêted and varied cast of artists, ELSEWHERE keeps in line with dollop's track record, combines top-line production with a variety of fully dressed immersive spaces including warehouses, nightclubs, venues & some more unusual locations soon to be announced. Venues confirmed so far include The Laundry, Oslo and London Fields Brewery with many more to come.
Over the past decade in operation, dollop have earned a reputation of consistently delivering forward-thinking underground music across multiple platforms: sell-out clubnights in a host UK cities; summer-long, multi-event series; one-off parties and festival partnerships home and abroad. To mark their 10th anniversary, a bold new undertaking emerges: they launch their new festival venture ELSEWHERE at various venues in Hackney this summer.
http://www.dollopdollop.com/
https://www.facebook.com/ElsewhereFestival
https://www.facebook.com/events/692173550844673/?fref=ts
https://www.facebook.com/events/641790242537197/
ACTRESS
ANDY BLAKE
CHAINLESS
DOC DANEEKA
DORSIA
FLOATING POINTS
GET ME! DJs
JOHNNY BANGER
KARMA KID
KELELA – LIVE
LEON VYNEHALL
LIVIN PROOF DJs
LXURY
MARCELLUS PITTMAN
MIKE SKINNER
MUMDANCE
RYAN HEMSWORTH
SNAKEHIPS – LIVE
TOBY GALE
PLUS:
Amp + Deck, Blackfoot Phoenix, Cohort, dollop Djs, Good Block, Livin' Proof, Lucid, Shorebitch, Vallhall & more.