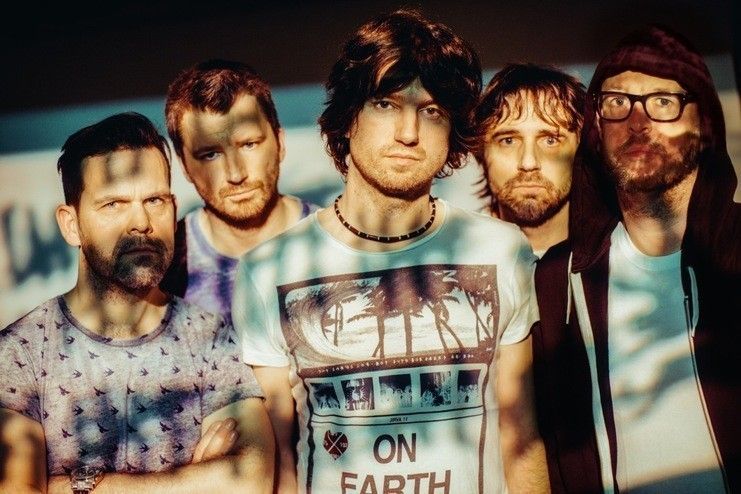 Embrace Announce Their Own 'Secret Festival'
Hot on the heels of their sixth top 10 album (the recently released #5 album 'Embrace') and sell-out UK tour, Yorkshire 5-piece Embrace have announced plans to stage their own Secret Festival this summer.

Embrace have a long history of staging secret gigs in unusual locations, from forest to caves, beaches to blacked-out basements, stately homes, the Big Brother house and even a luxury yacht in the Mediterranean.

Over the years the band's fans have been made to jump through extraordinary hoops to get to these secret events, and once there they've been chased by zombies, caught up in mass paint fights and abandoned alone in dark forests to mention just a few of their experiences.

Talking about the Secret Festival Danny McNamara said; "We've been doing our secret gigs in weird and wonderful places for as long as we've been a band, the Secret Festival idea just seemed like a natural extension of that. We want to extract the DNA from each of the secret gigs we've done so far and transplant it into a private outdoor area in the middle of nowhere and see how it works".

The last few have been getting progressively larger and scarier, but this one is by far our most ambitious. I don't know how on earth we are going to follow this, it's like the secret gig to end all secret gigs. Expect some big surprises at this one, we want to create something that people will remember for the rest of their lives"

The day long event will take place on Saturday 6th September at a secret location, all ages are welcome and camping is available to those who want to stay overnight. Information about the exact location will only be divulged to ticket holders nearer the time of the event. To find out more and register for ticket information head to the band's secretgig.com website for whatever details are available.

Embrace release their latest single from their Top 5 album 'Embrace' on 30th June. 'I Run' which will remind some fans of the early Embrace sound with a strong and distinctive vocal and emotive lyrics from lead singer Danny McNamara will be released digitally and will feature an orchestral version of 'I Run' as a B-Side. The video for 'I Run' is being Premiered by Vevo and is available to watch now and sees the band perform in 360 degrees, giving a unique spin on the video. The video can be seen here:


The band have recently been announced as headliners of the Tour De France Opening Ceremony at Leeds Arena on 3rd July and will also be performing at festivals this summer including T in the Park and V Festival before they stage their own Secret Festival in September.